Teachings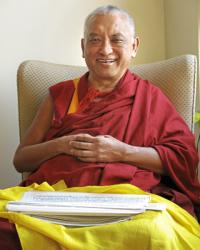 Lama Zopa Rinpoche's Online Advice Book
Advice on how to resolve parenting problems by focusing on the good heart, loving kindness and compassion for others.
Problems With Children •

Growing Up Too Fast •

A Bad Mother? •

Prayers For Child's Return •

Abusive Teenager •

Positive Behavior Strategies •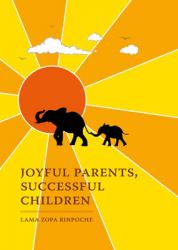 By Kyabje Lama Zopa Rinpoche
Advice on how to bring up children and make their lives meaningful. 
Chapters:
Joyful Parents, Successful Children •
Preface and Acknowledgements •
1. Raising Children With Bodhicitta •
2. Making a Relationship Meaningful •
3. Generating the Good Heart •
4. Teaching the Seven Foundations •
5. Making the Worry Worthwhile •
6. Helping Children Collect Merit •
7. Living an Inner Life •
Appendix 1: The 16 Human Dharmas •
Appendix 2: The 10 Powerful Mantras •
Translations (Joyful Parents, Successful Children) •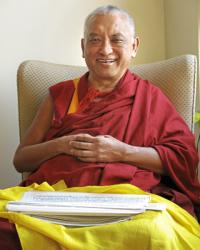 Lama Zopa Rinpoche's Online Advice Book
A Good Education and a Meaningful Life •

Caring for a Child With Special Needs •

Taking Care of Your Child With Compassion •

Advice on Educating a Child •

Teaching a Child the Five Attitudes •

Your Daughter's Life Has Become Positive •

Having a Child with Physical Disabilities •

More Talks on this Topic: Bringing Up Children •

Guiding Children to a Happy Life •