LYWA is pleased to bring you a growing collection of multimedia titles on a range of topics. We are now able to present the teachings in all their multimedia aspects: transcripts enhanced as much as possible by images, audio and video from that teaching plus informal video, advice on the same topic and other related material in the Archive.
By weaving Archive resources together in this way we hope to provide the means for you to deepen your experience of the teachings, almost as if you had attended the teachings in person.
The LYWA multimedia collection includes the series Guru Puja is the Heart Practice, as well as three series drawn from the books Bodhisattva Attitude, Freedom Through Understanding and Life, Death and After Death, and a selection of individual titles. Find links below to all these titles.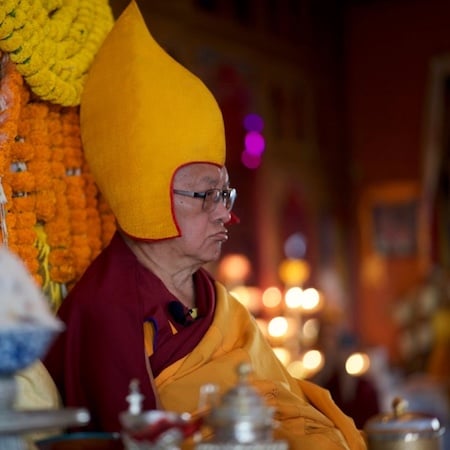 Guru Puja is the Heart Practice: This series contains a wealth of teachings and instructions on the Guru Puja, which Rinpoche emphasizes is to be taken as the very heart of our practice, just as it has been for generations of great masters and yogi-practitioners of the past. Experience our newest title in this series, Making Requests to the Gurus.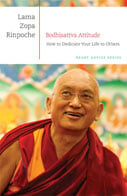 Bodhisattva Attitude: This series presents chapters from Bodhisattva Attitude, a book which brings together several motivations taught by Lama Zopa Rinpoche to be used first thing each morning to generate a bodhicitta motivation and, on the basis of that, train the mind in the bodhisattva attitude. Each of these motivations is a guided lam-rim meditation aimed at directing our minds into at least an effortful thought of bodhicitta.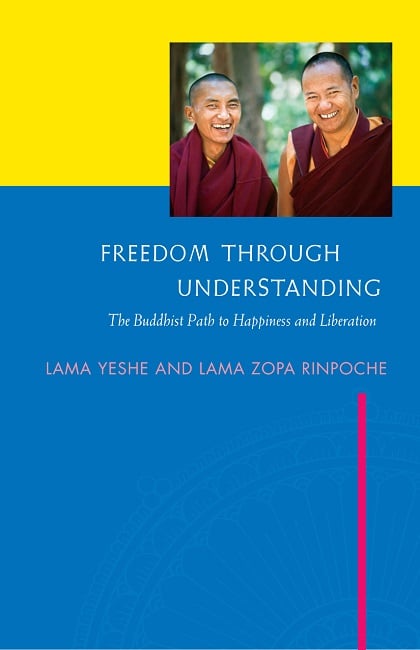 Freedom Through Understanding: This series presents chapters from Freedom Through Understanding, a book based upon teachings given by Lama Yeshe and Lama Zopa Rinpoche at a weekend seminar in England in 1975. Preceded by Lama Yeshe's lecture on meditation, these teachings encompass the entire Buddhist path to enlightenment. Experience the newest title in this series, Making Life Meaningful.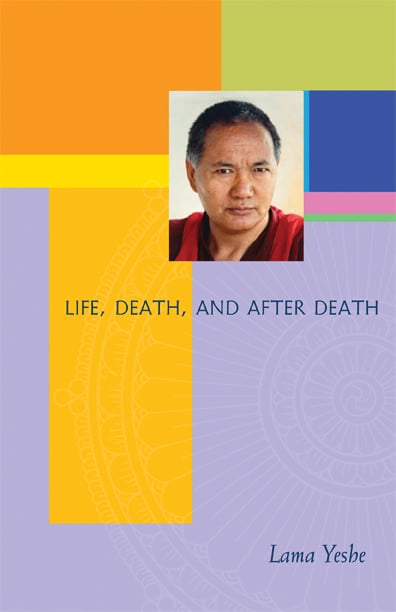 Life, Death and After Death: This series presents chapters from Life, Death and After Death in a multimedia format. The essence of this book is a weekend seminar on death, intermediate state and rebirth. The topic is particularly poignant as this was the last teaching Lama gave in the West; he passed away some five months later.
Other titles now available in multimedia format are:

 


 My First Trip to Lawudo, Summer, 1973: First published in the Love Lawudo Newsletter, Nicholas Ribush shares a detailed account of traveling with Lama Yeshe and Lama Zopa Rinpoche to Lawudo in the summer of 1973.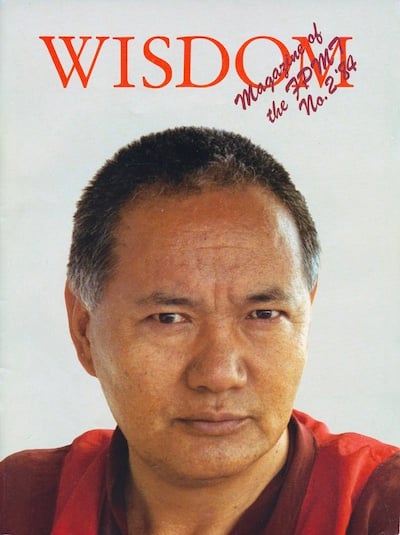 A Tribute to Lama Yeshe, Wisdom Magazine No. 2: In 1984, shortly after Lama Yeshe passed away, Wisdom magazine published a commemorative issue in honor of Lama's life and work. This special issue of the magazine features thirty pages of tributes, teachings, poems and photographs, including an account of Lama Yeshe's last days and funeral, and an address to funeral attendees by Lama Zopa Rinpoche.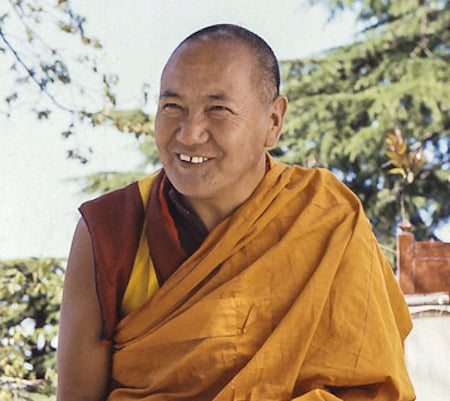 The Advantages of Monastic Life: In this excerpt from a series of talks offered to his growing Western Sangha, Lama Yeshe speaks frankly about the challenges and opportunities facing Western Sangha.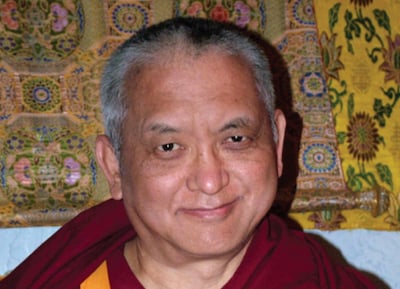 The Manifestation of Enlightened Activities of a Perfect Guru:  This is a collection of anecdotes about the life of Lama Zopa Rinpoche, and how he works day and night, without stopping, for the benefit of all sentient beings.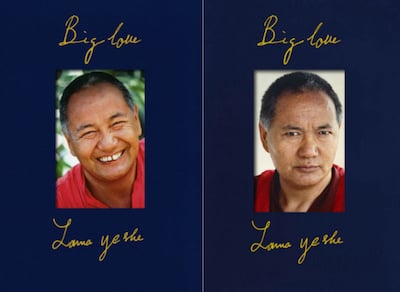 Big Love, Chapter 7: Read Chapter 7 of Big Love: The Life and Teachings of Lama Yeshe. This chapter describes the lamas' pilgrimage to Lawudo and the beginnings of Kopan Monastery in 1969.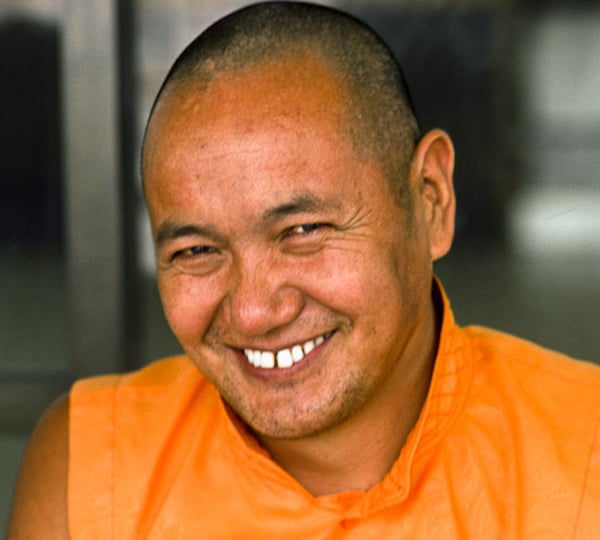 Switch Your Mind from Emotion to Peace: A talk by Lama Yeshe on how to deal with our fear and anxieties about the future in the context of the development of nuclear power. Lama's observations and insights are as just as powerful and relevant today as they were when he first made them.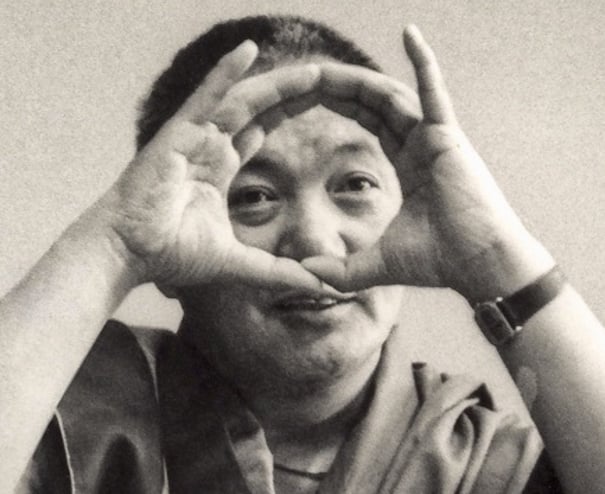 Freedom - Courage - Realization: This title presents Lama Yeshe's teachings on the three principal aspects of the path: renunciation, bodhicitta and the right view of emptiness. These teachings were given during a tour of Europe in 1982 and are included in the book The Essence of Tibetan Buddhism.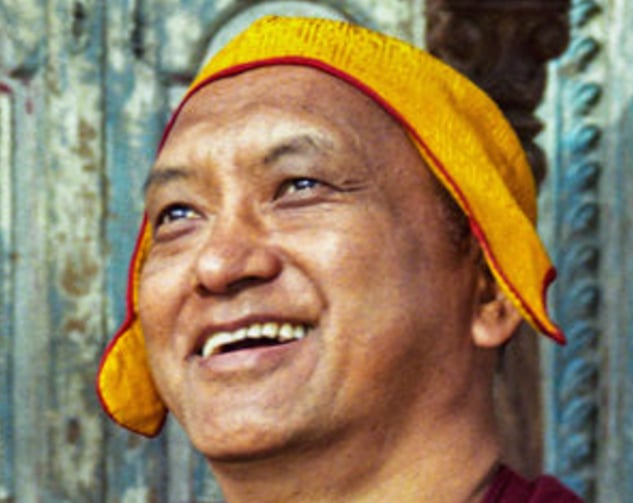 The Merely Imputed I: This title presents Rinpoche's extensive teachings on emptiness, given at the 33rd Kopan Course, Nepal, 2000.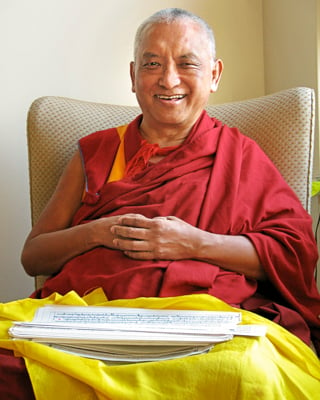 Holy Dharma for All Beings to Hear: An extended mantra mix of Lama Zopa Rinpoche reciting holy Dharma texts and mantras, including the Golden Light Sutra, Sanghata Sutra, Sutra of Great Liberation, Vajra Cutter Sutra, Chanting the Names of Noble Manjushri and many powerful mantras. The nearly 24-hour mix can be played for the benefit of animals and all beings.