Teachings
By Kyabje Lama Zopa Rinpoche in Bodhgaya, India
Lama Zopa Rinpoche explains the benefits of practicing in Bodhgaya, where the Buddha attained enlightenment. Rinpoche also advises specific practices to be done while on pilgrimage and gives a detailed explanation of how to dedicate the merit.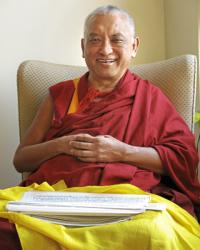 Lama Zopa Rinpoche's Online Advice Book
Advice on pilgrimage to holy places including Bodhgaya, Rajgir and Nalanda, and practices to do at the holy sites.
Pilgrimage to Bodhgaya, Rajgir and Nalanda •

Advice and Practices for Pilgrimage  •

Practicing in Bodhgaya •

More Talks on this Topic: Pilgrimage •

Why Bodhgaya Is So Important •

A Piece of the Pure Land •

Swayambunath Mountain •

Tso Pema, the Holy Lake of Padmasambhava •

Amitayus Meditation at Maratika •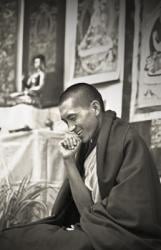 By Kyabje Lama Zopa Rinpoche in Tibet
Advice on how to make pilgrimage to the holy places as meaningful and beneficial as possible