"Every time we offer service for others or even for one other being, we create far greater merit than from making offerings to all the buddhas.
In the Bodhicaryavatara, the great bodhisattva Shantideva says, 'Even thinking to really benefit others is much more meaningful than having made offerings to Buddha, so there is no question when one actually attempts to benefit others.' "
         - Lama Zopa Rinpoche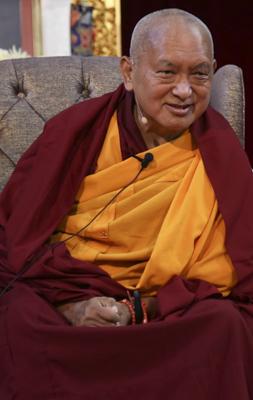 Working for LYWA is a wonderful way to join in the work of preserving, editing and publishing the teachings of Lama Yeshe and Lama Zopa Rinpoche, and other great teachers of our time.  
Lama Zopa Rinpoche wrote to a student who had mentioned she was working for LYWA. Rinpoche said:
Thank you for your efforts for LYWA. Their books go all over the world and plant seeds of enlightenment, causes of liberation and the happiness of future lives. They help to develop wisdom and compassion, the path to enlightenment. Since the LYWA books go all over the world, they benefit sentient beings all over the world. Your efforts are benefiting the world, creating the cause of happiness and to achieve realizations and enlightenment. So always you should rejoice that with your work you are bringing sentient beings the greatest benefit, the Dharma.
We appreciate any help you can offer, and rejoice in the benefits of your work!
Ways you can help all the time
Review Our Books
If you have read any of our books, you can write a review of it on any of the vendor sites where that book is sold, such as Amazon.com, Barnes & Noble, Apple, Sony and more.
For links to where the ebook versions are sold, just go to our Online Store and click on the book you read, and you will see links to the vendor sites. Visit your favorite vendor site and write a comment or review for our publication.
We also sell print versions of our books on Amazon.com, eBay and Barnes and Noble. You can visit our "storefronts" and quickly find links to all our books there: Amazon.com storefront, and eBay storefont. Barnes & Noble doesn't have a storefront, but you can search for our titles.
When you can, mention LamaYeshe.com and how many more teachings are available to read and listen to online for free.
Windows System Administrator
We are looking for someone with Windows system administration skills to work on occasional projects on our in-house servers. Work would include upgrading operating systems and applications, and consulting on best practices. If you are interested please email [email protected].