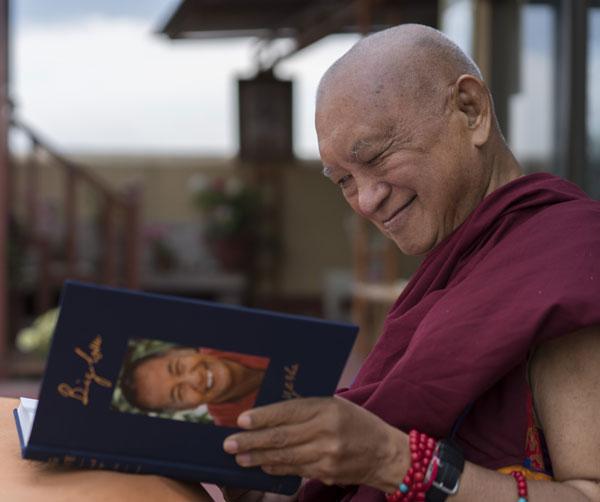 Lama Yeshe Wisdom Archive 2020 Year-End Appeal
Dear LYWA friends and supporters.
I hope you are all safe and well. Here at LYWA we're happy to announce the end of 2020! What a year. But, as Gen Rinpoche Geshe Ngawang Dhargyey once said, "These are very bad times, but for us Dharma practitioners, they're the best." Something like that.
I don't need to remind you of this year's worst of times. Obviously, the pandemic. Karma and COVID-19 have caused, and continue to cause, incredible suffering all over the world, but especially here in the USA. So many lives disrupted by illness and death, a shattered economy, unemployment, business failure, separation from loved ones, hopelessness and so much more. True suffering.
For those of us practicing Buddhism, it's a bit different. Knowing we're in samsara, we expect things to go wrong. We know why they go wrong and what to do about it; we know how to transform problems into happiness. It's the best of times because we have so many opportunities to practice Dharma and to dedicate our merit to the freedom from suffering and swift enlightenment of all sentient beings.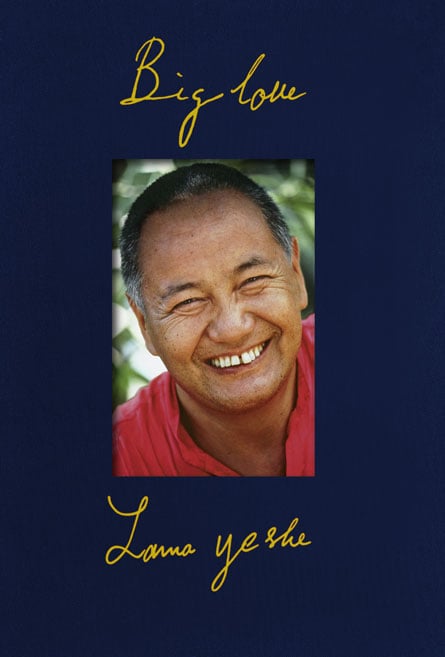 While 2020 will be remembered for any number of national and global tragedies, for LYWA it will always be remembered as the year we published Big Love. It was an unparalleled joy to see it in print, and all who have seen it rejoice in the many years of loving effort that brought it to completion. Read what people are saying about Big Love here.  We hope you have had a chance to read it, and if not, you can still order a copy. It is also a precious gift to give over the holidays. 
While so many businesses and organizations have struggled to stay afloat during the pandemic, you, our community of supporters, have enabled the Archive to continue its work unabated. Your generosity, coupled with a little help from the government, has made it possible for us to keep all of our staff employed, continuing to meet our mission to archive, catalog, transcribe, edit and publish the precious teachings of Lama Yeshe and Lama Zopa Rinpoche. Thank you so, so much.
Each month, our web editor Sandra Smith adds new teachings to our website drawn from the Archive, such as Rinpoche's lectures from Kopan courses and an updated Lama Tsongkhapa Guru Yoga commentary, and many never-before published teachings from Lama Yeshe. And every month she prepares new advices for Rinpoche's Online Advice Book, adding more than 100 new entries this year on a variety of topics. There are now more than 2,200 of Rinpoche's precious advices online. Our online glossary of Buddhist terms is continually improving and is a useful resource for students. We are grateful to Ven. Gyalten Lekden for his assistance with the glossary revisions, and we appreciate his ongoing expert advice.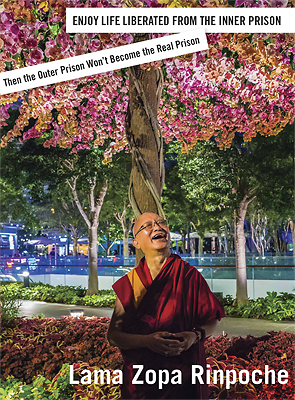 Our publications continue to be in high demand. Our office manager Ani Desal manages dozens of shipments of our free and for sale books each month to individuals and centers around the world. And, through our online vendors, hundreds of our ebooks are downloaded each month. In addition to publishing Big Love this year, we also published the third volume in the ebook collection of teachings from Lama Yeshe entitled The Enlightened Experience, as well as print and ebook versions of Enjoy Life Liberated from the Inner Prison in partnership with Liberation Prison Project.
Early next year, we plan to publish Lamrim Year, a book of daily reflections and meditations from the Lamas based upon the lamrim outline, as well as more ebooks of Lama Yeshe and Lama Zopa Rinpoche's teachings.
LYWA editor Gordon McDougall continues to create books of Lama Zopa Rinpoche's teachings for Wisdom Publications. Recent titles include Bodhichitta, The Six Perfections and Patience, which we recently offered to all our members. Power of Mantra is coming soon. And speaking of LYWA membership, our program continues to grow under the expert management of Ani Desal and is also a major source of support for us.
But printed teachings are not all we publish! Our epublishing and social media manager Megan Evart tirelessly spreads the teachings of the lamas in digital aspect including through audio excerpts to the LYWA Podcast and new archival video published to our YouTube channel. Every day she reaches out to our social media communities of more than 140,000 members with relevant teachings that lead them back to the LYWA website and with wonderful images of the lamas from our historic image galleries. Megan also continues to add digital titles to our ebook catalog and design multimedia offerings that bring together transcripts, audio, video and images into beautiful, inspiring Dharma presentations. And now that the boxed set of Big Love is here, we will be moving forward with our plan to produce a modified digital edition of Big Love.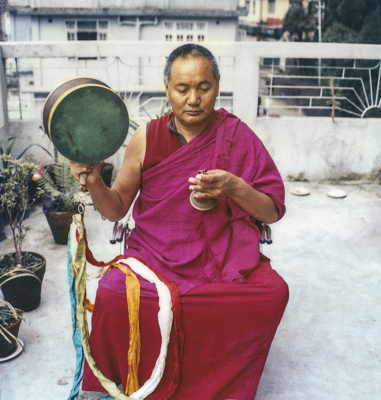 As many of you have seen, Big Love featured an exceptional collection of historical images, digitized, optimized and catalogued by our digital imaging specialists David Zinn and Francine Fagundez. Now, we are embarking on a project to migrate the collection of tens of thousands of images to a new digital asset management system, AssetBank, which we share with the FPMT. In the past year our IT director Jen Barlow, along with office assistant Stacey Martin, have been migrating our video, audio and transcript collection into AssetBank. This new system will ensure that the entire Archive collection along with all the precious digital assets generated by the FPMT's education and other departments can be safely preserved and easily managed for many years into the future.
Finally, every month we also publish our eletter, bringing you news of our current activities and teachings that you would not have seen before. We have been publishing this monthly for nearly twenty years and the eletter archive is an amazing detailed record of all we've been able to do over this period.
And it is only through your kind and generous support that we have been able to do all this beneficial work for the sake of all sentient beings. Since we would like to keep doing this, we are asking you to support our work with a year-end donation so that we get a flying start to 2021 and leave 2020 way, way behind!
Much Love,

Nick Ribush
Director
---
Lama Yeshe Wisdom Archive 2019 Year-End Appeal: Dharma Every Day
For over 20 years the Lama Yeshe Wisdom Archive has been fulfilling its mission to preserve and share the teachings of our precious gurus, Lama Thubten Yeshe and Lama Zopa Rinpoche, bringing immeasurable benefit to countless beings around the world. While we are all focused on the upcoming publication of Lama Yeshe's biography Big Love (read more about this below) we continue with our ongoing work of preserving, transcribing, editing and publishing the precious teachings in the Archive, and look ahead to the projects we will work on over the next year, and into the future.
Dharma Wisdom in Everyday Life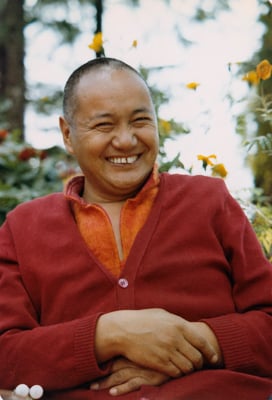 The Lama Yeshe Wisdom Archive offers the Dharma, with its message of love, compassion and equanimity towards all, to students and seekers the world over. The teachings of Lama Yeshe and Lama Zopa Rinpoche contain practical advice for applying the Dharma wisdom in our everyday lives, helping us to bring benefit to others. In our recently published ebook of Lama Yeshe's teachings, The Enlightened Experience, Lama Yeshe spoke about the value of taking refuge in the Dharma:
"The important thing in taking refuge is to have the understanding that you can do something to solve the problem of everyday life by relying, with confidence and trust, on the Buddha's wisdom—or you can also call it your own activated wisdom—to liberate you from confusion and suffering. So it is really worthwhile."
Lama Yeshe imparted timeless wisdom to his students through his formal teachings but also through his everyday interactions. Big Love: The Life and Teachings of Lama Yeshe contains countless stories of Lama's impact on everyone he met. We are in the final stages of this decades-long project, looking forward to publication early next year, and are incredibly grateful to those of you who sponsored the project over the years.
Looking ahead, our next big project is to publish Lamrim Year, a book of daily contemplations drawn from the teachings of Lama Yeshe and Lama Zopa Rinpoche and based on the lamrim outline. Presented as a daily practice guide over 365 days, each page contains a teaching from Lama Yeshe or Lama Zopa Rinpoche and a reflection on the topic. We plan to also create an ebook version so Lamrim Year can be an easily accessible resource for you wherever you are in your day. 
EPUBLISHING Activities abound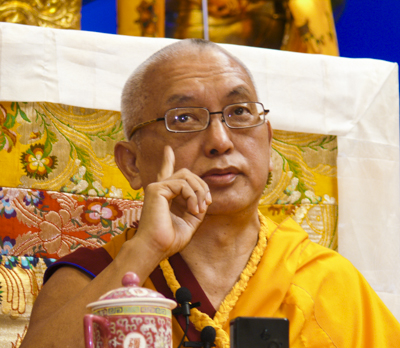 The Archive's epublishing activities continue to flourish. Our website offers thousands of teachings freely available, all categorized, tagged, and fully searchable. In addition, our companion website, Teachings from Tibet, offers free teachings from some of the most revered Tibetan teachers of our time.
Lama Zopa Rinpoche's Online Advice book on our website continues to grow, with on average ten new advices posted to our website each month. With more than 2,000 letters of advice from Rinpoche on dozens of topics, it is a resource you can turn to for everything from work, home and family problems, to the challenges we all face in our daily practice.
This past year we published two-volume series of ebooks of Lama Yeshe's teachings titled The Enlightened Experience, a collection drawn from teachings given by Lama Yeshe in the 1970s and 1980s, when he traveled the world and taught extensively along with Lama Zopa Rinpoche.
And next year, our epublishing and social media maven Megan Evart will be hard at work converting Big Love into ebook and multimedia versions, a monumental task given the length of the two-volume set and number of images accompanying the text. As part of this blossoming of the Big Love digital presence, we will also be working on adding many Big Love-specific image galleries to the LYWA online image galleries. And we hope to develop an extensive excerpted audio version of Big Love with more dramatic readings from Big Love author Adele Hulse. 
Staying connected with podcasts, video and social media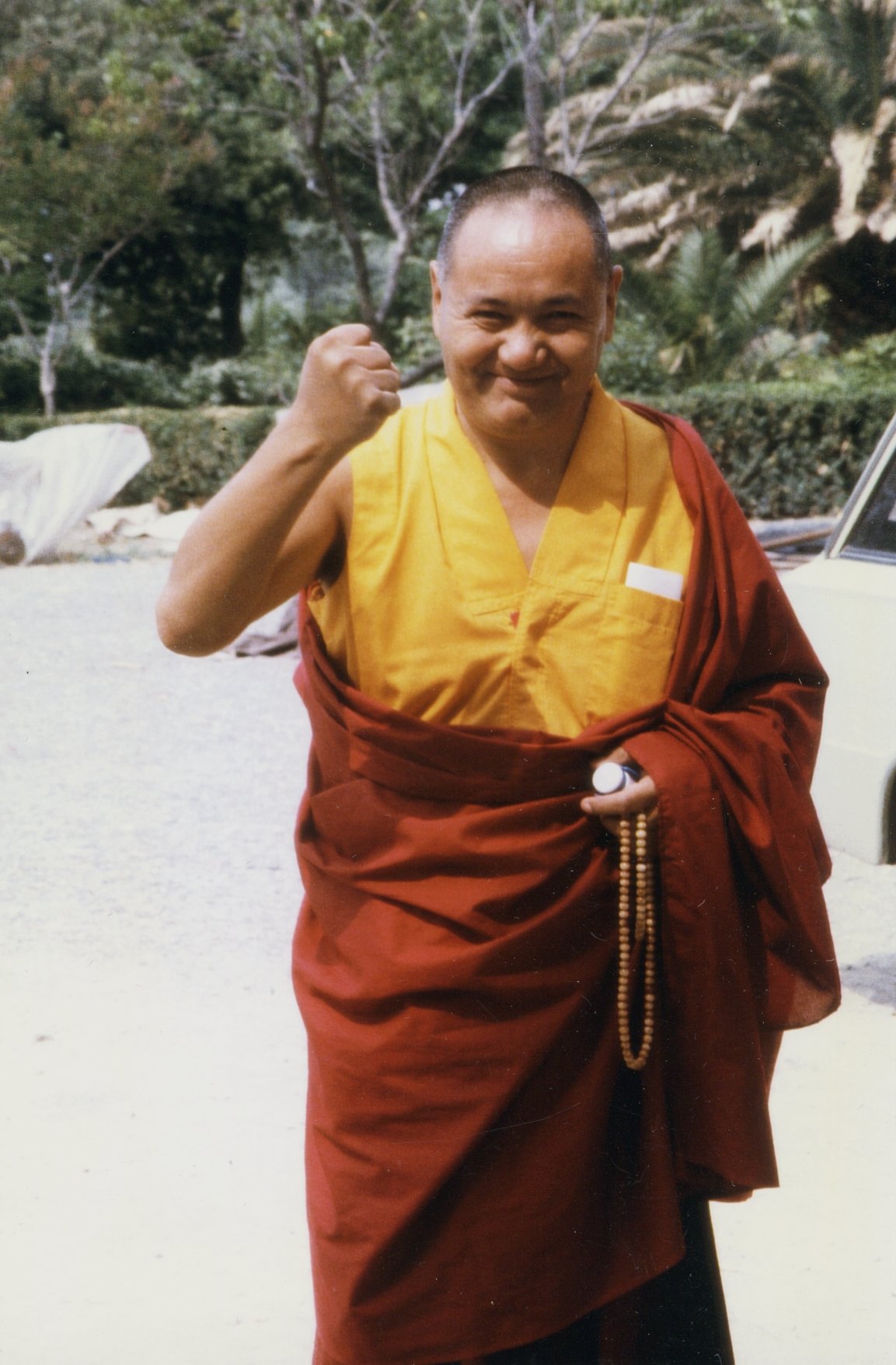 In addition to publishing transcripts in books, ebooks and on our website, we are continually releasing archival audio and video recordings. We currently have hundreds of videos on our YouTube channel with over 7,300 subscribers, and in 2018 we had 162,000 views of videos on the LYWA channel. So far in 2019, our videos have been viewed over 130,000 times and more than 1000 new people have subscribed. And since we revamped our podcast two years ago more than 50,000 audio episodes have been downloaded from our podcast page and website.
Megan will also continue to maintain the vibrant connections we have with people the world over through our social media sites, sending out Dharma gems daily on social media to the nearly 135,000 followers on Facebook and 15,000 more followers on other social media sites such as Twitter and Instagram.
And each year we add over 2000 new subscribers to our monthly eletter; we now have nearly 12,000 active recipients of our eletter each month. To sign up and see all our back issues, see our eletter signup and archive page.
The archive moves into the future
All of this would not be possible if the archive collection did not exist. Our work in the coming years includes migrating the digital collection of tens of thousands of audio, video, image and transcript files into a modern digital asset management system, so that these precious recordings are preserved and accessible far into the future.
We couldn't do all this without your support of and commitment to our mission. As 2019 draws to a close, we invite you make your year-end contribution today. Thank you so much for partnering with us as we embark on another year of bringing the precious teachings of Lama Yeshe and Lama Zopa Rinpoche to everyone, everywhere, every day. Thank you so much!
Much love,




Nick Ribush
Director