Teachings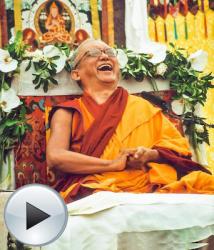 By Kyabje Lama Zopa Rinpoche in Instituto Lama Tsong Khapa, Pomaia, Italy
In this video, Lama Zopa Rinpoche explains the benefits of offering to holy objects. Even a small offering to the Buddha creates the cause for ultimate happiness, due to the power of the object.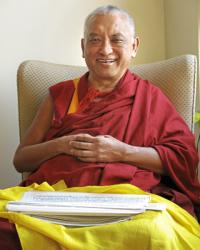 Lama Zopa Rinpoche's Online Advice Book
Advice on making offerings to the Three Rare Sublime Ones.
Verses to Inspire Offerings •

Offering to the Sangha •

Water Bowls Practice •

How to Generate Merit by Offering Music, Such as Bell, Gong or Conch Shell •

Making Offerings to the Pretas •

Offerings to the Guru-Buddha •

Offering Incense •

Benefits of Offering Gold to Buddha Statues •

Take Care of the Flowers •

Water Bowl Offerings •

Flower Offering Card •

How to Dedicate a Money Offering •

Water Bowl Offerings as a Group Practice •

The Benefits of Supporting the Center and Sangha •

How to Think When Offering to Sangha •

Writing the Prajnaparamita and Offering to Holy Objects •

Offerings to the Boudha Stupa •