LYWA is pleased to bring you a growing collection of resources for Lama Yeshe's biography, Big Love.
Click on the links below to explore our Big Love resources, which include excerpts from the book, a feature article by Laura Miller for Mandala magazine, a special image gallery of rare photos from Big Love, a video of Lama Yeshe's final teaching at EEC1 in 1982, and Adele Hulse's dramatic readings, available on the LYWA YouTube Channel.
Errata
Click here to access the Errata sheet, a list of amendments to the first edition of Big Love. Compiled with thanks to the astute readers who reported errors in the text. Readers are encouraged to notify the publisher of any further errors by emailing nick@lamayeshe.com
Special Big Love Laughing Ringtone
Download the mp3 of Lama Yeshe laughing by clicking here or by using the audio link at the top of this page and hear Lama's big love laugh every time your phone rings. Check your phone specifications for how to add this mp3 file to your ringtone library. You can also listen and watch Lama laughing with students at Vajrapani Institute in California in 1983 on the LYWA Youtube channel.
Short video overview of big love
Watch this short video, The Big Love of Lama Yeshe, for an overview of this historic publication. The video features archival photos and a recording of Lama Zopa Rinpoche chanting the prayer Calling the Guru from Afar.
Excerpts available to read now
Read sample chapters from Big Love, listed below: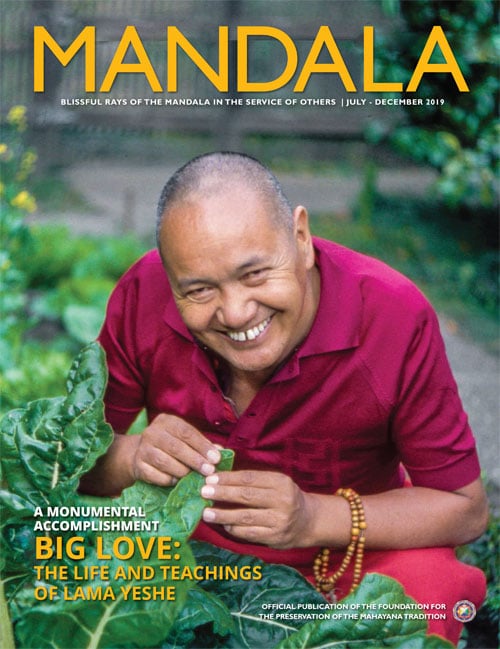 Chapter 2. 1941–58: Living a Monastic Life: This chapter describes Lama Yeshe's daily routines as a young monk at Sera Monastery in Lhasa, where he pursued rigorous geshe studies during the turbulent times prior to the 1959 Tibetan uprising. Click on the link above to read or download a PDF of Chapter 2, laid out exactly as it appears in the book, along with an article by Laura Miller, featured in Mandala magazine, July 2019 edition.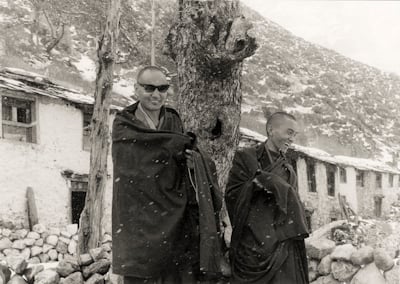 Chapter 7. 1969: Kopan's Beginning: In this chapter, the lamas and their early Western students trek to Lawudo, in Solu Khumbu, and after their return to Kathmandu, they find the site for what would become Kopan Monastery. Included are wonderful anecdotes and rare photos of the lamas and their Inji students in the early days.
Big Love Photo Album
Visit our online gallery to see a selection of unique photos of the lamas in a special album created for Losar 2019.
Rare 1971 Letter
Read the original typewritten letter sent by Lama Yeshe to students, Randa and Robbie Solick, in August 1971. This treasured artifact, in which Lama offers Randa and Robbie advice and encouragement, is one of the earliest of Lama's letters that we have. Read about the Solicks' first meeting with Lama in 1969, in Big Love, pp. 147–49.
Youtube videos
Lama Yeshe's Farewell Teaching at the Enlightened Experience Celebration (EEC1): This teaching is excerpted from Lama Yeshe's final talk to students at the First Enlightened Experience Celebration (EEC1), April 1982. Lama discusses bringing the Dharma to the West and encourages students to work together harmoniously. You can also read an edited transcript of this teaching on our website.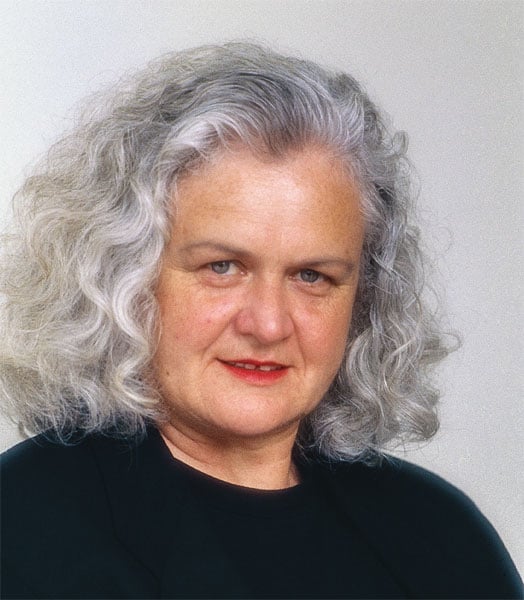 Click on the links below to listen to Adele Hulse's dramatic readings from Big Love on the LYWA YouTube channel.
The First Chenrezig Course:  In this reading, Adele describes the beginnings of Chenrezig Institute in Queensland, Australia and the events surrounding the first Dharma course given there by Lama Yeshe and Lama Zopa Rinpoche in 1975.
The Yucca Valley Course: The excerpt begins with a teaching given by Lama Zopa Rinpoche at a lamrim course in Yucca Valley, California, and continues with anecdotes from students who describe their life-changing experiences after meeting the two lamas.
Meeting Zina Ravchevsky: The excerpt begins with Zina's birth, moves onto her wild youth and tumultuous adulthood, and ends with a description of Zina's first fortunate encounter with the lamas in India.
Ordination: This reading describes the ordination of early Western Dharma students during the Kalachakra initiation in Bodhgaya, India, 1974.
Writer Adele Hulse on Big Love: The Life and Teachings of Lama Yeshe: In this talk, the author, Adele Hulse, discusses the creative process for Big Love from its inception. Adele also reads from Chapters 1 and 2 of the book. This talk was given in 2014 during a one-month retreat with Lama Zopa Rinpoche at the Great Stupa of Universal Compassion near Bendigo, Australia.
Search the Archive Database
Big Love contains many excerpts from teachings by Lama Yeshe and Lama Zopa Rinpoche. You can search the Archive database using the archive numbers provided in the Big Love footnotes to track the teaching event and find links to relevant pages on our website.