We are now planning a publication date in March 2020 for Big Love, the official, authorized biography of Lama Yeshe. Your contributions to this great project are much appreciated. Please visit our Big Love Donations page to show your support. Thank you!
The book will be two volumes of 700 pages each, with many glorious photos that have been collected from Lama's students all over the world.
This monumental work is expected to cost around $100,000 to design and print. If you would like to contribute, please donate via our Big Love Donations page. Donors of $250 or more will receive the books for free.
Please don't feel you have to give a large amount (although of course you are welcome to do so!) Donate what you feel comfortable with—it is just important that you are involved. Better thousands of people giving a small amount and making this auspicious connection than one person paying for the entire project.
If you are unable to make a donation at this time, you can register your interest in purchasing a copy of the book when it is published by sending an email to biglove@lamayeshe.com. When the book is available, we will send you an email with a link to place your order.
Lama Zopa Rinpoche, Lama Yeshe's primary student and the Spiritual Director of the FPMT, and Tenzin Ösel Hita, the young Spanish man recognized as the reincarnation of Lama Yeshe, have both written letters in support of the Big Love project. Click to read Lama Zopa Rinpoche's letter and Ösel Hita's letter.
We have been working on the book since 2008 and publication is imminent. Read more below. You can also see a sample of some chapters by using the links on the right.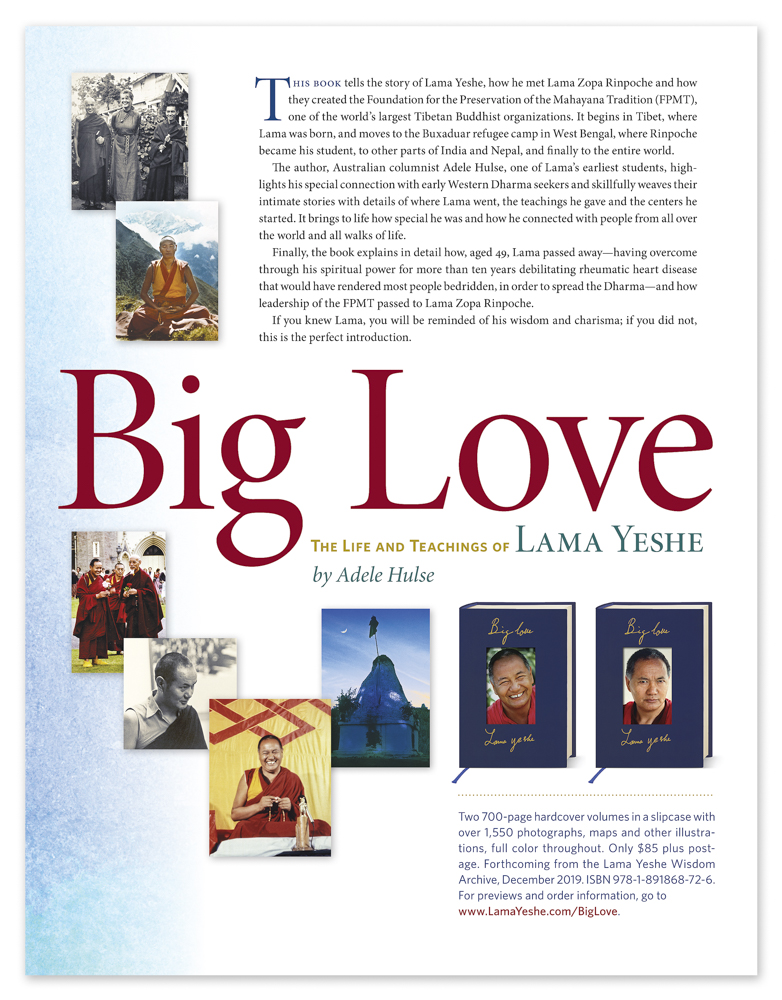 Specifications
Big Love: The Life and Teachings of Lama Yeshe by Adele Hulse
Two 7" x 10" (20 x 25 cm.) hardcover volumes in a slipcase, 718 and 688 pages respectively
1,558 photographs and 15 maps and plans
Weight approx. 10 lb. (4.6 kg.)
Price: US$85
---
About Lama Yeshe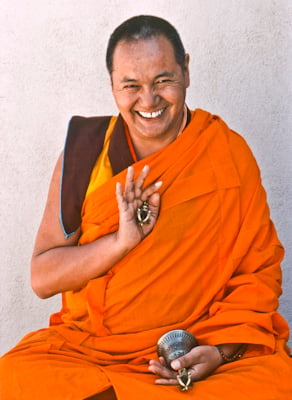 You can find a short biography and more information about Lama here.
Lama's teachings are freely available on our website, where you can read all of Lama's books, like the classic Becoming Your Own Therapist, along with many other of his teachings.
All of the images submitted by students of Lama for this project have been digitized and cataloged, and as these are organized we are posting a selection of them to our Online Image Gallery.
And, you can see videos of Lama on LYWA's YouTube channel, like the one where Lama tells the story of how he first started teaching Buddhism to Western students.