Teachings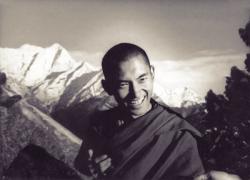 By Kyabje Lama Zopa Rinpoche, Nicholas Ribush
Lama Zopa Rinpoche: Being in Prison Is an Incredible Opportunity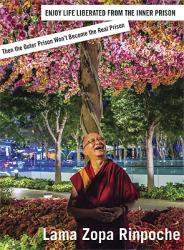 By Kyabje Lama Zopa Rinpoche
This book presents Lama Zopa Rinpoche's advice to prison inmates drawn from more than 100 letters he has written to prisoners over the years. Read excerpts and order a copy.
Chapters:
Enjoy Life Liberated from the Inner Prison •
1: Prison Is Not the Real Prison •
2: Prison Can Be Your Hermitage •
3: Being In Prison Is an Incredible Opportunity •
4: The Kindness of Those Who Put You in Prison •
5: We All Have Many Lifetimes •
6: We Must Not Waste This Rare and Precious Life •
7: Even If You Have Only One Day Left to Live •
8: Identify Suffering and Its Causes, Then Know How to End Them •
9: There Is Nothing to Be Attached To! •
10: Without Compassion Life is Meaningless •
11: Everything Is Merely Labeled by the Mind •
12: Buddhadharma Is Proven •
13: The Basis of All Practice: Study and Meditate on the Lamrim •
14: Living in Vows Is Incredible •
15: There's No Karma that Can't Be Purified •
16: Recite the Names of the Thirty-Five Buddhas of Confession •
17: Recite the Mantra of the Compassion Buddha •
18: Practice Giving and Taking •
19: Recite the Mantra of Buddha Namgyälma •
20: Recite the Mantra from the "Sutra of Great Liberation" •
22: Read and Study the Right Books •
23: Finally, Think Long Term, Think Big, and Relax! •
Translations: Enjoy Life Liberated from the Inner Prison •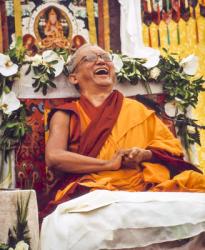 By Kyabje Lama Zopa Rinpoche
A student wrote to Rinpoche asking for practices for the rest of his life. Rinpoche responded with this advice.