Dear LYWA friends and supporters,
In April last year I sent you all a message about the Kalachakra stupa we're building here in Boston at Kurukulla Center, of which I've also been the Director the past couple of years.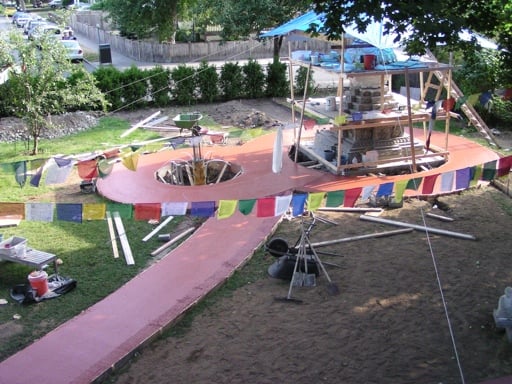 The stupa, tara pond and walkway
Our initial budget was $80,000 but it has finished up costing much more than that, partly because our builder underestimated what was involved and partly because we have added some features, such as a long circumambulation pathway, a Tara pond and a traditional Tibetan gateway. We also needed to do some extensive landscaping around the stupa and, finally, we would like to buy a strip of land from our neighbors next to the stupa. All this is more that the small Kurukulla community could manage, so I reached out to you, the LYWA community.
Your response was fantastic. Without it we could not have come as far as we have. And now we need to raise just another $20,000 or so to finally finish off this amazing project, mainly the additions mentioned above (except for the Tara pond, which has already been sponsored).
Here are some more photos of progress made this year: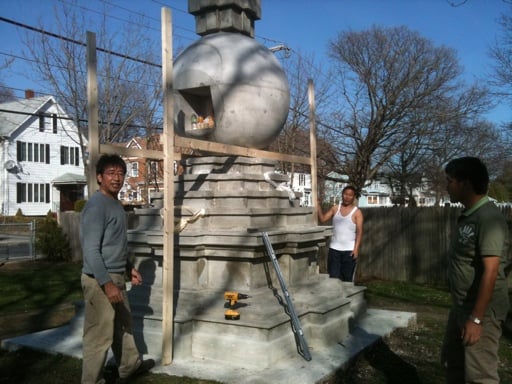 The stupa as it stood at the completion of major construction October 2009.
Our stupa artistic director and Kurukulla interpreter Damchoe on the left,
with our Tibetan artists from Nepal, Sonam and Jampel.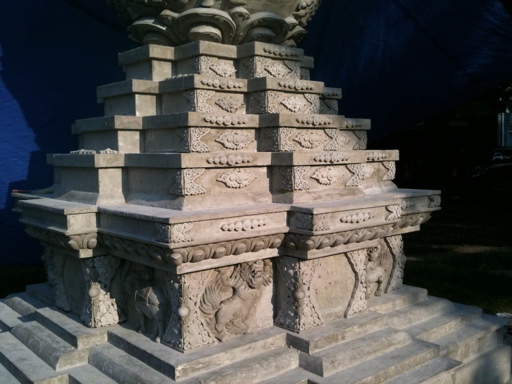 The throne and steps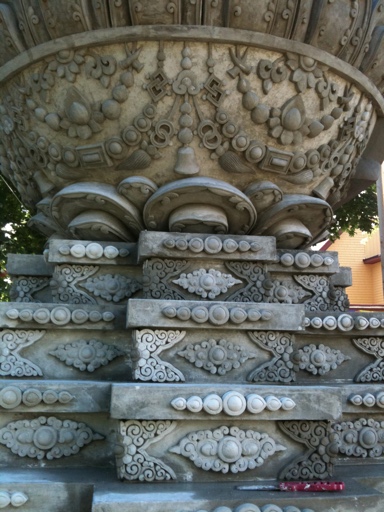 Detail of the steps and vase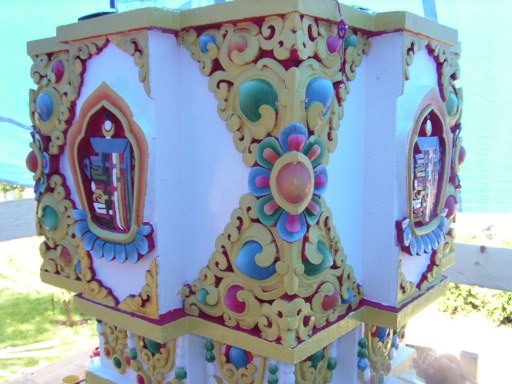 The head, with the Kalachakra seed syllable, fully painted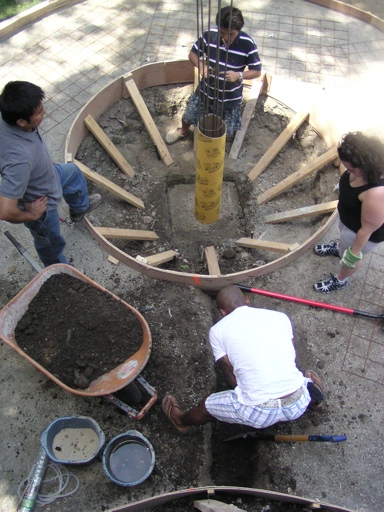 Preparing the Tara pond
You can see many more photos and progress reports on our Facebook page.
Our deadline for finishing much of this work is August 28, when Choden Rinpoche will be at Kurukulla to consecrate the stupa.
Please help us meet our goal so that we can complete this amazing project. You dear people are so generous and helpful with all our LYWA books and other work—I thank you in advance for helping us build America's first Kalachakra stupa, only the second one in the West.
You can make your credit card donation via PayPal here, or mail us a check to Kurukulla Center, 68 Magoun Avenue, Medford, MA 02155, USA. If you would like to wire funds directly into our account, please email me and I will send you our bank details.
Thank you so much,
Much love,


Nick Ribush
Director