Dear Friends,
Thanks for subscribing to our monthly eletter. Feel free to share it with others!
We'd like to thank everyone that contributed to LYWA on Chokhor Duchen. Your generosity and support is what enables us to do what we do!
Read on to find a new multimedia presentation on my first trip to Lawudo, a new video and podcast, a report on a recent pilgrimage to Northern India and Nepal taken by our web editor, Sandy Smith, and this month's teaching by Lama Zopa Rinpoche on the power of holy objects. Enjoy!
NEW MULTIMEDIA TITLE: My First Trip to Lawudo, Summer, 1973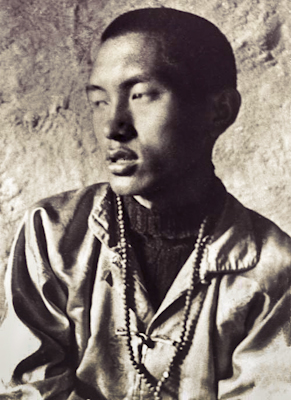 I was invited by the Love Lawudo Newsletter to write about my trips to Lawudo (1973, 1974 and 1977). The first was published in three parts, combined here into one. So it's quite long but I hope you enjoy it. And that you're inspired to go to amazing, wonderful Lawudo yourself.
This new title adds to our growing collection of multimedia Dharma presentations. Please check out our full multimedia catalog here.
FROM THE VIDEO ARCHIVE: The Benefits of Building a Monastery
This month from the video archive, please enjoy this video produced by the monks at Nalanda Monastery chronicling Lama Zopa Rinpoche's visit to Nalanda on March 27, 2001. This excerpt is a talk Rinpoche gave to the monks about the benefits of building monasteries. You can also follow along with a lightly edited transcript of the talk on our website.
Visit and subscribe to the LYWA YouTube channel to view more videos freely available from our archive. See also the FPMT YouTube channel for many more videos of Lama Zopa Rinpoche's teachings.
On the LYWA Podcast: Contemplate Karmic Appearance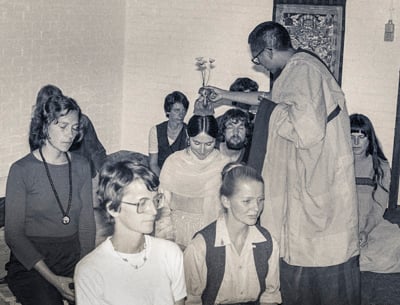 If we don't create good karma again, we cannot predict what will happen to us after this minute, after this hour, tonight, tomorrow, next year.
—Lama Zopa Rinpoche

This month on the LYWA podcast, we bring you a pith excerpt from extensive teachings on karma given by Lama Zopa Rinpoche during a lamrim course at Maitreya Instituut, Emst, in August 1990. Read along with the transcript on our website.
The LYWA podcast contains hundreds of hours of audio, each with links to the accompanying lightly edited transcripts. See the LYWA podcast page to search or browse the entire collection by topic or date, and for easy instructions on how to subscribe.
WHAT'S NEW ON OUR WEBSITE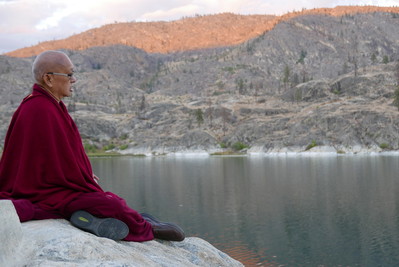 This month we have posted several short excerpts from Kopan Course No. 32 for you to enjoy. Lama Zopa Rinpoche teaches on the power of holy objects, explains that temporary samsaric pleasure doesn't last and advises that cherishing even one sentient being is the door to all happiness.
You can read these teachings online or download a PDF of the entire course. You can also read an excerpt from Lecture 10, The Power of the Object, in our monthly teaching below.
Lama Zopa Rinpoche has written many advices to people incarcerated in prison over the years. This month we are featuring a selection of these letters, which contain useful advice not only for prisoners but for all of us who are bound to samsara, cyclic existence.
A Great Inspiration to the World: This advice was given to a prisoner who had memorized The Wheel of Sharp Weapons. Rinpoche said that for a Dharma practitioner, being in prison is like doing retreat because there is time to study and practice.
How Fortunate You Are! A student was going to prison for two years and asked what practices they could do there. Rinpoche gave this advice on how to use the time in prison to practice Dharma.
How to Practice in Prison: Rinpoche sent this message to some female prisoners in Australia.
You can find more of Rinpoche's advices to prison inmates in the book, Enjoy Life Liberated from the Inner Prison. Published by Lama Yeshe Wisdom Archive and edited by Ven. Robina Courtin.
Also, you can find over 2,000 advices on a variety of topics when you visit Lama Zopa Rinpoche's Online Advice Book on our website.
Limited Print Copies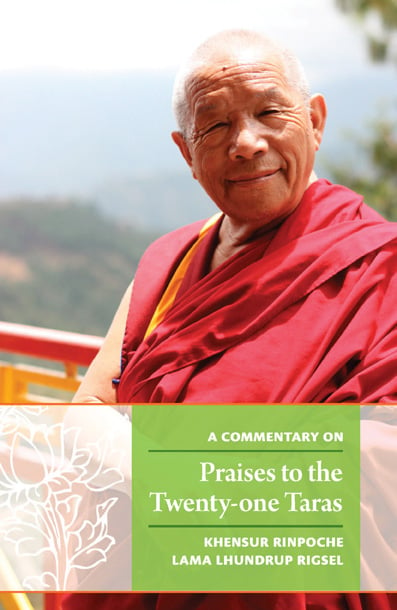 We now have limited copies of A Commentary on Praises to the Twenty-one Taras book by Khensur Rinpoche Lama Lhundrup Rigsel. This precious commentary by Khensur Rinpoche Lama Lhundrup Rigsel offers us a deeper understanding of the inconceivable qualities of Tara's holy body, speech and mind and how her different aspects can help us overcome difficulties in our daily lives and Dharma practice.
You can order a free print copy here from our online store. It is also available as an ebook and as a free PDF. You can also read the book online on our companion website TeachingsFromTibet.com.
Pilgrimage To Northern India & Nepal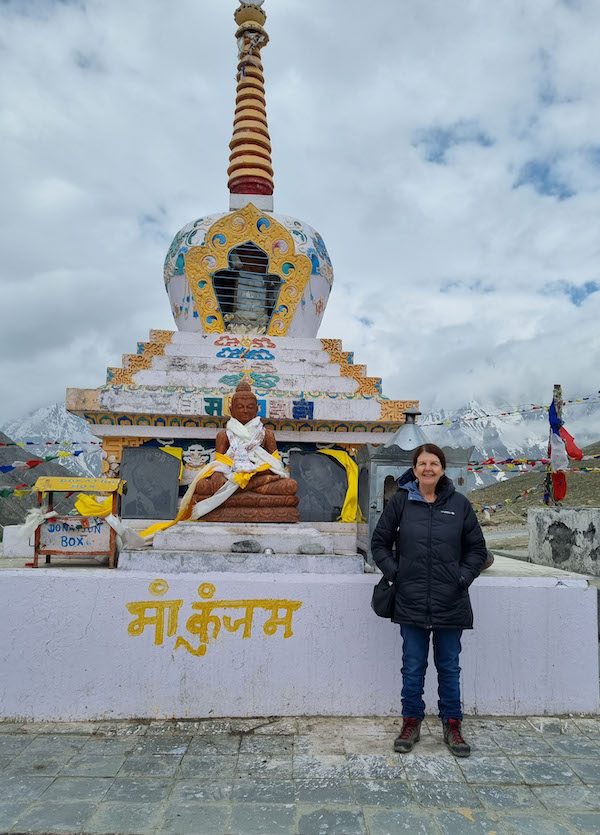 LYWA web editor Sandy Smith has just returned from a pilgrimage to northern India and Nepal. The first stop for the pilgrims was in high-altitude Ladakh, where they visited several ancient Buddhist monasteries and viewed sacred dance performances at the annual Hemis Festival. From Ladakh the group travelled over the high Himalayan passes to Spiti Valley. Among the many highlights in Spiti was a trip to Tabo Monastery, the oldest earthen Buddhist monastery in the Himalayas. It was founded in 996 A.D. by the Buddhist king Lha Lama Yeshe Ö, assisted by the translator, Rinchen Zangpo, and later, his nephew Jangchub Ö. Read more about the revival of Buddhism in Tibet here.
"Our long journey in a comfortable air-conditioned vehicle was arduous at times, and I can only imagine the hardships endured by the great Buddhist teachers and translators in those early days, travelling by horse, yak or mule through the valleys and high passes to Tibet," said Sandy.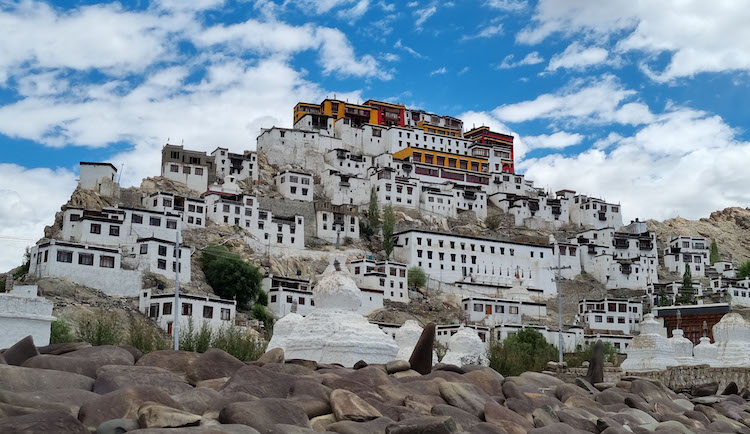 After leaving Spiti, the pilgrims went to the sacred lake of Tso Pema, also known as Rewalsar. According to legend, the local king attempted to burn Padmasambhava alive, however, a few days later, Padmasambhava manifested on a lotus in the middle of a lake which had appeared at the site. You can read about Lama Zopa Rinpoche's visits to Tso Pema here and here.
"W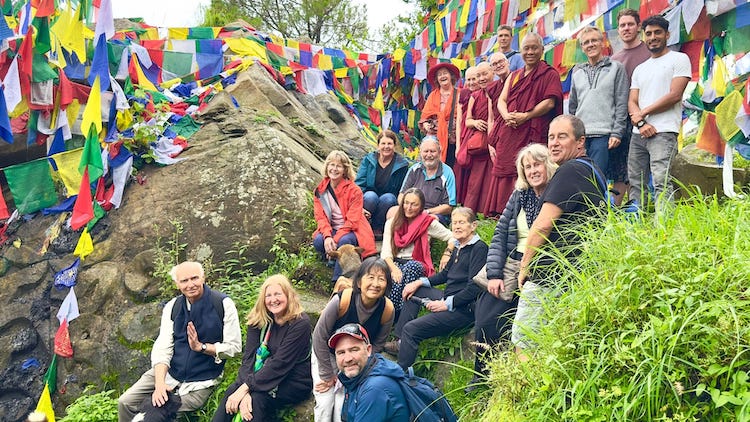 e climbed up to a cave on a nearby hillside where Padmasambhava had meditated and we did powerful practice there, led by Geshe Samten from Vajrayana Institute," said Sandy. "This was followed by offerings of prayer flags on the hill outside the cave."
Next, the pilgrims traveled to Dharamsala, home to His Holiness the Dalai Lama. "We narrowly missed the monsoonal flooding and landslides which devastated northern India, but some of the group were caught up in the disaster as they returned to Delhi along flooded roads," Sandy said.
"My journey finished in Kathmandu, Nepal. I visited Boudha Stupa, Swayambunath and Kopan Monastery, where Lama Zopa Rinpoche's holy body is being embalmed. Thanks to Tony Steel, Geshe Samten, Vajrayana Institute, Ekno Travels and fellow pilgrims. I rejoice in the merit accrued by all those who bravely participated in this amazing trip."
Thank you so much for all your interest in LYWA. Please read on for this month's teaching by Lama Zopa Rinpoche on the power of holy objects.
Big love,

Nick Ribush
Director
THIS MONTH'S TEACHING: The Power of the Object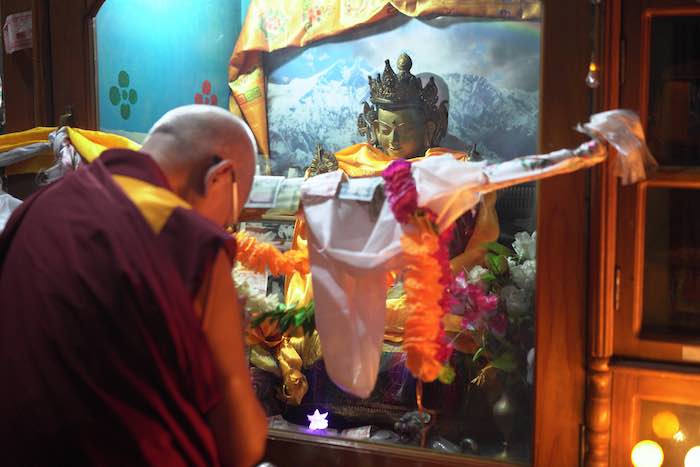 First, I would like to mention that in our daily lives, what we wish is happiness and what we do not wish is suffering. How do we stop the sufferings that we don't like and always achieve the happiness that we like? We have to do something about it.
Now, happiness has to come from our actions, our good karma, and that has to be motivated by the virtuous, pure thought. The pure action has to be motivated by pure thought. That's one way of saying it.
How does an action become pure? The action has to be made pure by the pure mind. If the action is motivated by negative thoughts, then that action becomes negative. That's the general evolution. Then, from that negative action, suffering arises, the suffering result arises. And from that virtuous thought, that pure action, the virtuous action arises, resulting only in happiness. In other words, the virtuous action is motivated by the virtuous thought.
From the medicinal seed, the medicinal plant and medicinal fruit come. From the poisonous seed planted in the ground, the poisonous plant and the poisonous fruit come. It is exactly the same with regards to happiness coming from good karma, from the pure mind, from the virtuous thought, and suffering coming from negative karma, from the negative thought.
In our daily life, that's how it is. That's how happiness and suffering come. That's the only way the happiness that we wish for comes. First, we have to put in effort for the actions to become pure virtue. We have to put effort into making the mind, the attitude of that act, pure. And similarly, we have to put effort into ensuring our actions do not produce suffering. Generally, we must put effort to stop our mind being stained by ignorance, anger and attachment of this life.
But there are exceptional actions we can do, such as circumambulating holy objects, prostrating to holy objects, offering to the holy objects, besides the actual Buddha, even to paintings and statues that show the form of holy objects, such as scriptures and stupas. Even if these actions done with the holy objects are done without a Dharma motivation, even if the motivation for doing this act of circumambulating, prostrating or offering to the holy objects is done with ignorance or even with anger or attachment clinging to this life, these actions still immediately become the cause of enlightenment. Even though these actions are done out of ignorance, anger or the attachment clinging to this life, they immediately become the cause of enlightenment.
For example, offering one stick of incense, one tiny grain of rice or one tiny flower to a statue or painting of a buddha, no matter what size it is, whether it is a tiny one or as big as a mountain, as long as the holy object—this statue, scripture, stupa or whatever—signifies the Buddha's holy body, holy speech and holy mind, that action immediately becomes the cause of enlightenment. That means, by the way, it becomes the cause to achieve liberation from samsara for ourselves and, by the way, the cause to achieve a good rebirth in the god or human realm, not just once but for hundreds of thousands of lifetimes. We achieve a good rebirth like this for so many lifetimes from this one good karma.
This is because we collect so much merit doing this action that it not only has all these positive results in so many future lives, besides liberation and enlightenment, it becomes the cause of success in this life, health, long life, wealth, and so forth. And because it purifies negative karma, the difficulties and problems of this life decrease. So, there's an effect even in this life.
This teaching is excerpted from Kopan Course 32, held at Kopan Monastery, Nepal in November-December 1999. Lightly edited by Gordon McDougall. You can find the entire teaching here on our website.