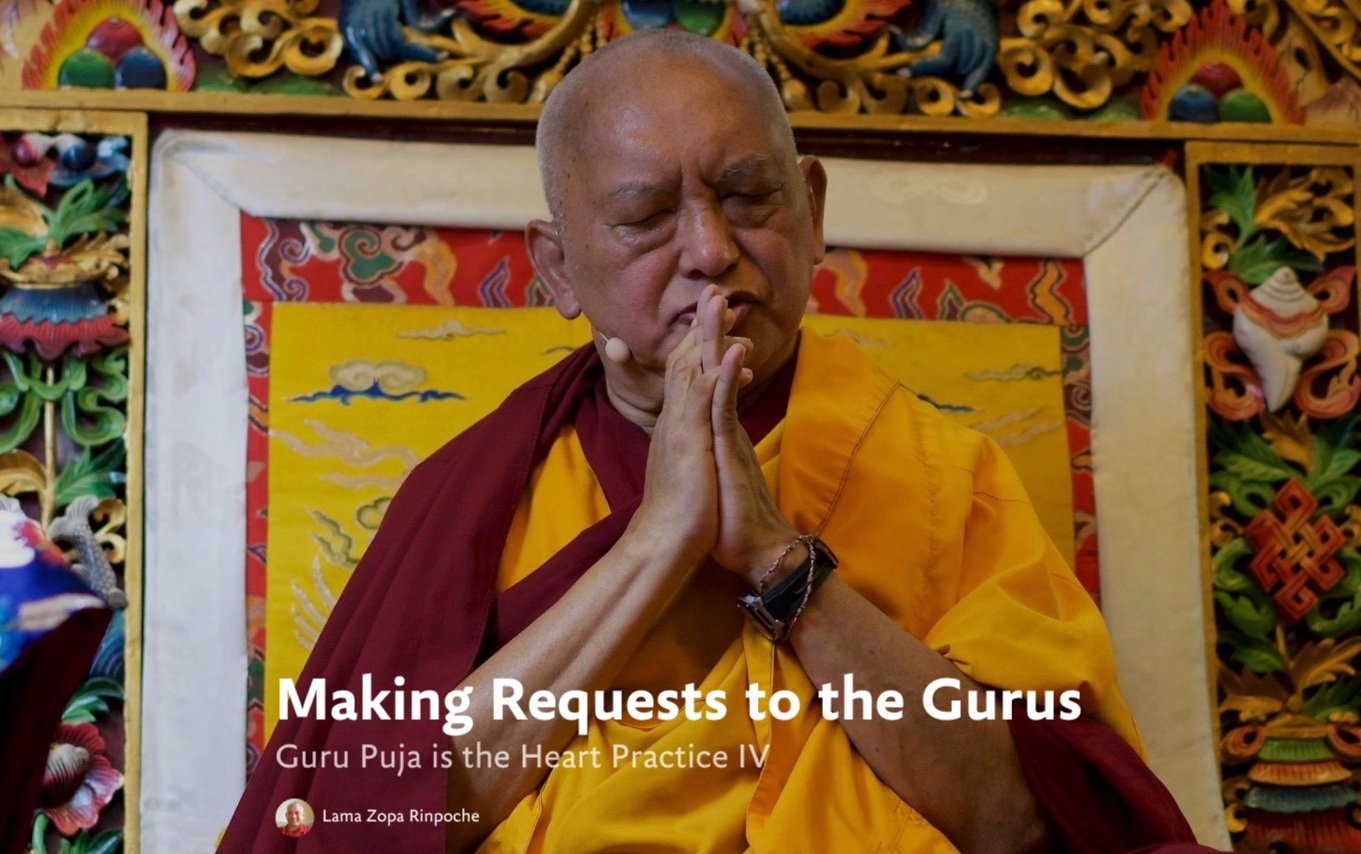 It was through practicing this Guru Puja that an uncountable number of fortunate beings, like stars in the sky, were able to achieve enlightenment in the quickest possible way.
- Lama Zopa Rinpoche
In the first part of this teaching, Lama Zopa Rinpoche introduces the Guru Puja and explains why tantra is such a quick path to enlightenment. Rinpoche continues with a commentary to Pabongka Rinpoche's heartfelt advice on the importance of practicing the Guru Puja and why all our meditation should be integrated into the lamrim.
We hope you will enjoy this multimedia title, which presents a wealth of precious teachings and instructions on the Guru Puja.
Click here to experience The Importance of Practicing Guru Puja.
Go to multimedia.lamayeshe.com to find the free collection of all LYWA multimedia titles.