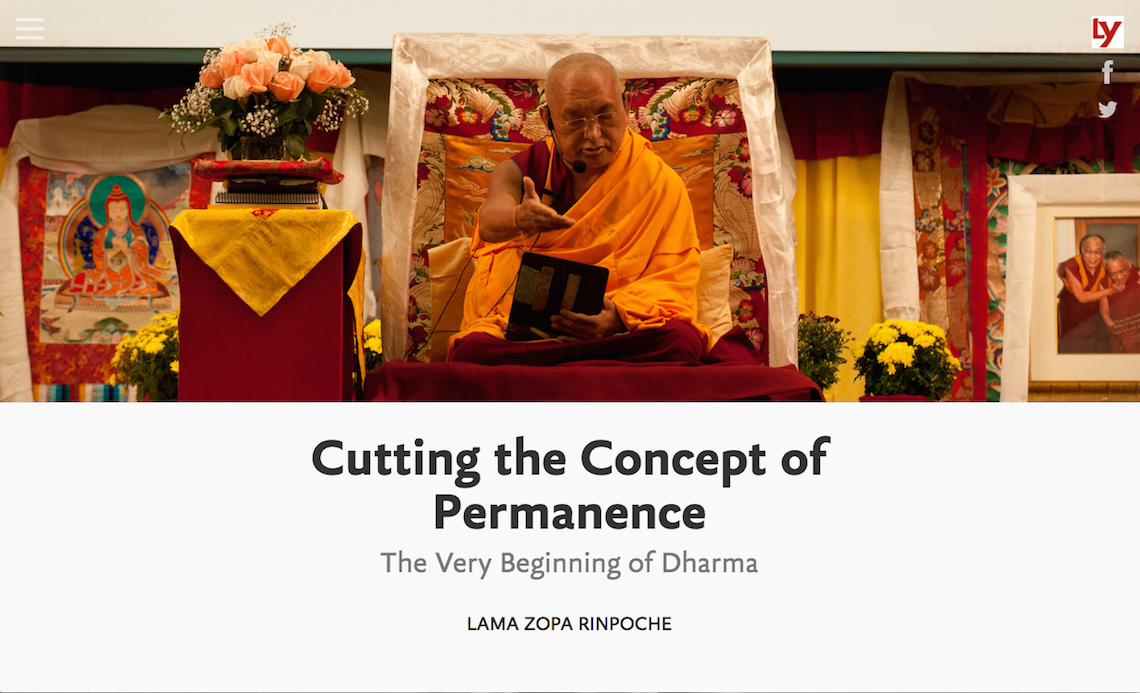 It is amazing! When your mind is living with the concept of impermanence suddenly you no longer have all those hundreds of thousands of problems.  
- Lama Zopa Rinpoche
In this multimedia title, Lama Zopa Rinpoche focuses from every angle on our habitual mistaken belief that we are going to live for a long time. Abandoning this belief is the very beginning of Dharma and is essential for maintaining continual intensive Dharma practice. Rinpoche then specifically instructs on how to practice tong-len with loving-kindness and compassion.