Tenzin Ösel Hita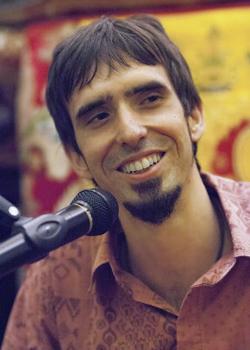 Tenzin Ösel Hita was born in the small Spanish village of Bubión, Granada, in 1985. He was recognised as the incarnation of Lama Thubten Yeshe by His Holiness the Dalai Lama in 1986 and was subsequently enthroned at a ceremony in Dharamsala, India.
From an early age, Ösel travelled to FPMT monasteries and centers in Nepal, America, Australia and Europe, usually accompanied by one of his parents, Paco Hita and Maria Torres. In 1991, at the age of seven, Ösel went to live at Sera Monastery in southern India, where he studied traditional Tibetan subjects and received private tutoring in Western subjects.
Ösel later attended a private high school in Victoria, British Columbia and graduated from the University of Madrid with a three-year BA degree in cinematography in 2008. He released a film, Being Your True Nature, in December 2012.
In 2011, Ösel joined the board of the FPMT and he is an active supporter of the Foundation for Developing Compassion and Wisdom. In a letter to the FPMT family, written in November 2012, he said, "I hope to spend as much time as possible with Lama Zopa Rinpoche and Venerable Roger, as well as deepening my traditional philosophical studies, and learning more about media communications and finance."
Read more about Tenzin Ösel Hita on the FPMT news and information page, which has links to the latest interviews, news and videos. Also refer to the FPMT links to books and articles about Ösel, including a book by Vicki McKenzie, Reincarnation: The Boy Lama.