Listen to Our Latest Podcast
This month on the LYWA podcast we bring you teachings by Lama Zopa Rinpoche given in June 2008 at the White Eagle Conference Center in Crestone, Colorado. In this excerpt, Rinpoche explains that when we practice a positive attitude, the good heart, we cause ourselves and everyone around us to be happy and healthy. Rinpoche notes that the good heart is so powerfully protective that a person doesn't necessarily need a Buddhist motivation for their actions to become Dharma. You can read along with the transcript here on our website.
ABOUT OUR MONTHLY PODCAST
LYWA publishes free digital audio in podcasts which you can download and listen to on your computer or portable device. The LYWA podcast contains hundreds of hours of audio, each with links to the accompanying lightly edited transcripts.
Visit the LYWA podcast page to browse the entire collection by topic or date, and for simple instructions on how to subscribe. iTunes, desktop software packages like Juice, and apps like Podbean, provide an easy way to search, organize and listen to podcasts.
If you subscribe to the Lama Yeshe Wisdom Archive podcast you will receive a new teaching about once a month. Our ;podcast is hosted at http://lamayeshewisdomarchive.blubrry.com, where you can find information about how to subscribe.
You can also search for our podcast in your favorite podcast software or app. Lama Yeshe Wisdom Archive is listed on podcast services such as iTunes, Stitcher, Google Play Music Podcast Portal, TuneIn and others.
About Our Audio Recordings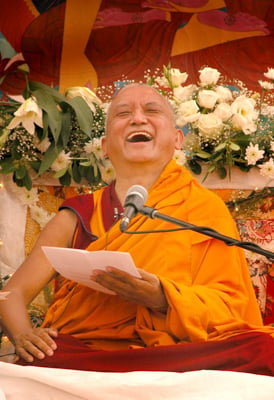 The core of the Lama Yeshe Wisdom Archive is the collection of audio recordings of Lama Yeshe and Lama Zopa Rinpoche dating back to 1971. The quality of the recordings varies, but as we prepare the teachings for online publication we will make the audio available on our website whenever possible.
Audio recordings available on our website can be found on our Teachings page. Simply click the box on the left that says "Teachings with audio." Where available, we have also included the unedited transcripts for ease of listening.
All audio recordings are in MP3 format. You can either download the file or listen via "streaming" without having to download the file. If the teaching on our website includes audio, the "Audio" link at the top of the page will launch an audio player that should work for you no matter what kind of computer you are using.
Audiobooks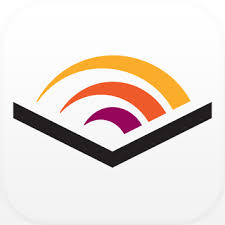 Several LYWA titles are now available as audiobooks from Audible.com. Download the free Audible app and listen to the audiobooks on your Apple, Android or Windows device. You can also start a free trial membership or listen to a five-minute audio sample. You can browse our audio book collection by going to audible.com and searching for "Lama Yeshe Wisdom Archive".
If you have questions about any of the above, please email the webmaster. Enjoy!