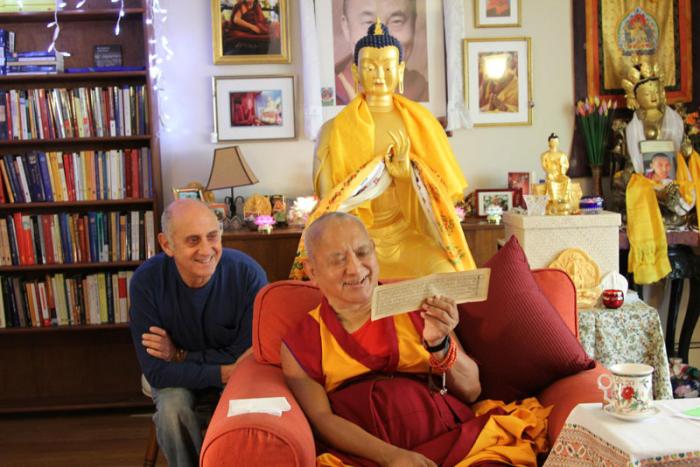 LAMA YESHE WISDOM ARCHIVE 2016 YEAR END APPEAL
Dear Friends and Supporters,
As we celebrate the Lama Yeshe Wisdom Archive's 20th anniversary, we can't help but rejoice in all that we have accomplished together—and rejoice in all the amazing benefit that we can still bring to all beings everywhere in the years to come.
The Lama Yeshe Wisdom Archive is a living archive: ever changing, constantly expanding and always finding new ways to offer the timeless teachings it contains—both classic and contemporary—to everyone around the world, every day.
WE ARE GROWING ALL THE TIME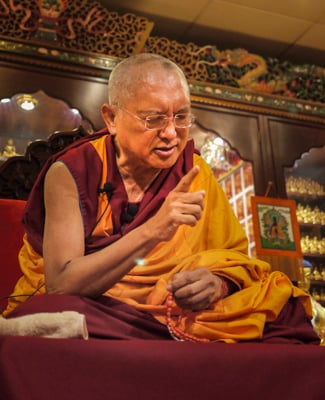 We are all so blessed to have Lama Zopa Rinpoche in our midst, continuing to teach us with his impeccable example, perfect speech, boundless energy and never-ending activity for the benefit of all. Recordings of Rinpoche's teachings are continually added to the archive and our dedicated team works daily to transcribe and edit these teachings so that they can be shared with students everywhere.
In addition to the new teachings being added, we are constantly collecting and digitizing archival video and audio recordings to add to the existing archive. We ensure that every piece of media we have ever received and stored is digitized, from informal video of the Lamas travelling and interacting with students to formal teaching video that we have yet to add to our collection. Examples of this include video of Rinpoche discussing the importance of motivation and video of a young Osel Hita being interviewed at Maitreya Instituut, Netherlands.
Our ongoing mission is to protect, catalog and organize this ever-expanding collection so that it remains an unfathomably precious resource into the future.
LYWA IS CHANGING WITH THE TIMES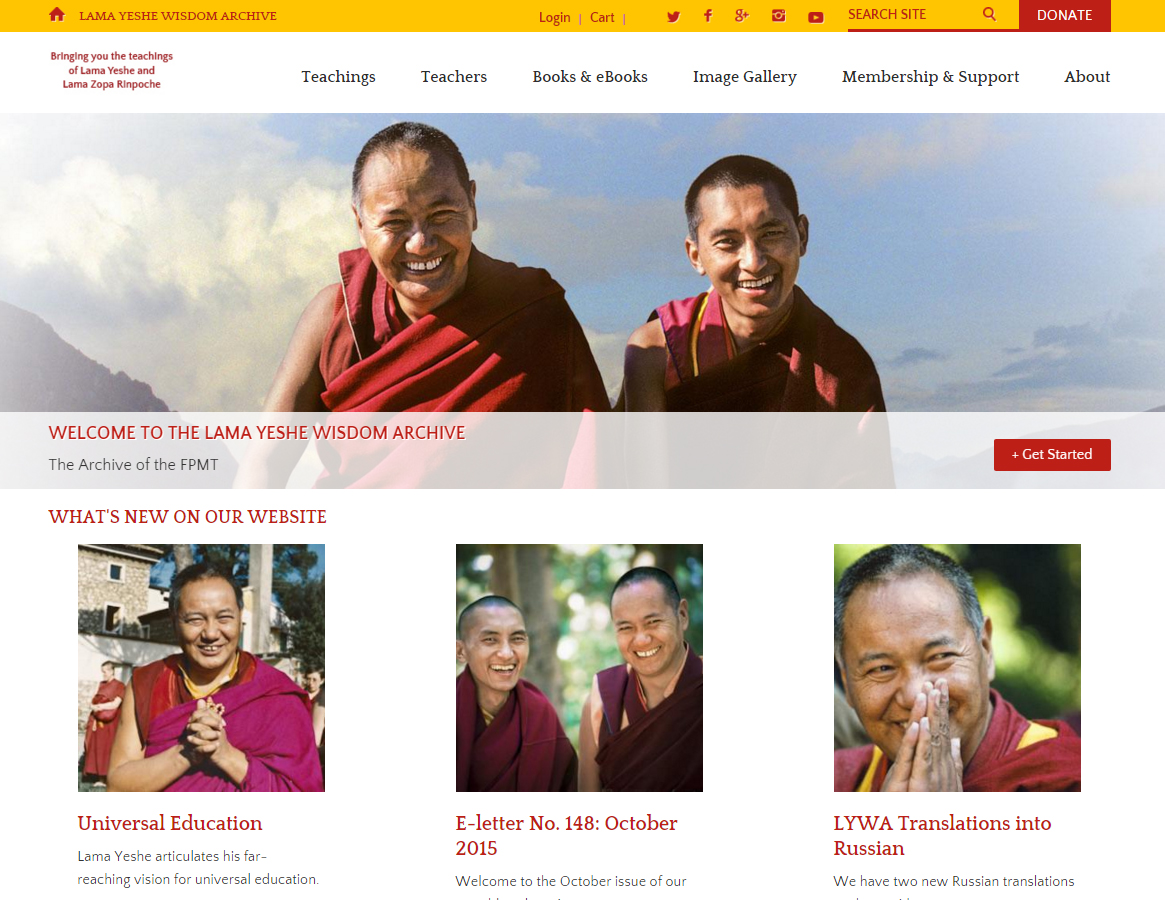 As a digital collection, the Archive is constantly evolving to take advantage of emerging technologies for storing our collection and making it available to researchers, editors and students. Last year, we updated the LYWA website to make it easier to use, simpler to navigate and more beautiful to engage with. This year we are seeing the benefits of this work, as readers old and new are visiting the site more frequently and staying longer. Recently we have seen an average of 100,000 unique visitors to the site each month – 100,000 individuals who are making or cultivating their connection to Lama Yeshe and Lama Zopa Rinpoche through the text, images, audio and video offered on the website.
This year, together with the FPMT International Office, we are embarking on a project to implement a new system for storing, cataloging and sharing our digital collections of transcripts, audio, images and video. This new system will further safeguard our collections, facilitate our work together and ensure that the tools we are using to manage the archive are most efficient and position us well for the future.
LYWA IS USING AS MANY METHODS AS POSSIBLE TO SPREAD THE DHARMA
For many years now we have taken advantage of every new means of making the teachings available and easy to access. Most of what we publish is freely available; from the free books that we have been publishing since our earliest days to the tens of thousands of pages of teachings freely available on our website, LYWA reaches students who might not otherwise have access to the teachings. 
For example, we make full use of all available electronic publishing means:
Nearly all our publications are available in ebook format from a variety of ebook vendors
You can listen online to teachings on our website and read along with the transcript
You can connect to the newly-redesigned LYWA podcast to listen wherever, whenever
You can watch video on the LYWA YouTube channel
In recent years we have also been publishing multimedia titles, bringing to life the Archive's varied resources of text, images, audio and video. By weaving Archive resources together in this way we hope to provide the means for you to deepen your experience of the teachings—the next best thing to having attended the teachings in person.
LYWA has a vibrant presence on social media sites such as Facebook, Twitter, Instagram and Google Plus, providing immediate and continuous access to the Lamas' timeless wisdom. Excerpts of the teachings are also published to blogs and online journals, putting the teachings in front of new audiences. And staff and volunteers around the world are producing translations of LYWA publications in 15 languages that are distributed through foreign language publishers and on our website.
We are now working to bring you many more new teachings and publications and can't wait to share our new projects with you in 2017. We plan to publish:
The Lam-rim Year, an easy-to-use resource that will provide 365 days of inspiring quotes and commentary from Lama Yeshe and Lama Zopa Rinpoche, with a smart-phone app also planned;
Lama Zopa Rinpoche's nyung nä commentary;
a redesigned Bodhisattva Attitude;
Lama Yeshe's Gyalwa Gyatso teachings and much more.
LYWA IS TIMELESS
The resources in the archive range from the classic to the contemporary. Classic teachings include Kopan lam-rim courses starting from the early 1970s, historic video on our YouTube channel and, of course, the aforementioned Big Love, which recounts Lama Yeshe's life, Lama Zopa Rinpoche's years with Lama and the development of the FPMT.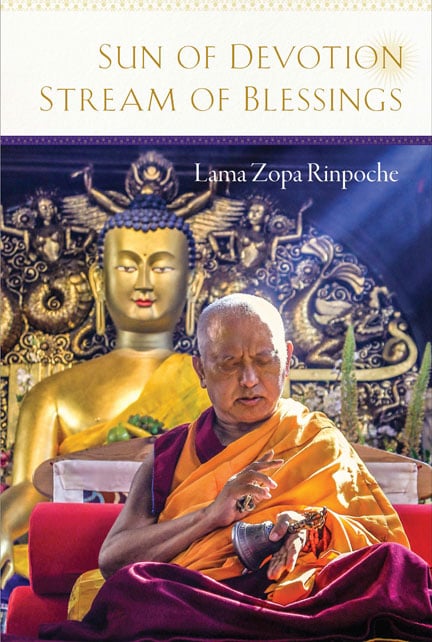 On the other hand, we also bring you some of the very latest teachings from Lama Zopa Rinpoche, such as those published in Sun of Devotion, Stream of Blessings, Rinpoche's complete teachings in England in 2014. And each month we post much new advice from Rinpoche in our Online Advice Book.
The Archive is replete with teachings that are relevant no matter when they were given, such as Lama Yeshe's teachings in Universal Love, which are highly relevant, even today.
BE PART OF THIS LIVING TRADITION
Celebrate 20 years of accomplishing our mission with your donation to the Archive. We could not do it without the support of each and every one of you. Together we bring the precious Dharma to thousands of people every day. Supporters like you are our partners in this amazing work to benefit all beings and bring peace to the entire world.
Please donate to LYWA today. We greatly appreciate your support as you continue to join hands with us in this amazing and beneficial work.
Much love,




Nick Ribush
Director
---
LAMA YESHE WISDOM ARCHIVE 2015 YEAR END APPEAL
We are very grateful to and rejoice in the merit of all of you who donated to the Archive on Lhabab Duchen. Thank you all so much!  Together we continue to make great progress on spreading the teachings of Lama Yeshe and Lama Zopa Rinpoche.
Read on for an update on the work of the Archive and related news about the release of an incredible new series of multimedia titles based upon Lama Zopa Rinpoche's book, Bodhisattva Attitude: How to Dedicate Your Life to Others.
New Multimedia Series Launched
As we outlined in our 2014 five-year plan, all of us at the Archive have been working toward the day when we could present the precious teachings in all their multimedia aspects: transcripts enhanced as much as possible by images, audio and video from that teaching plus informal video, advice on the same topic and other related material in the Archive.
With this in mind LYWA is pleased to announce a new series of multimedia titles based upon Lama Zopa Rinpoche's Bodhisattva Attitude. It is our hope that this multimedia presentation will serve to immerse you in these precious teachings of Rinpoche and will enhance your meditation on and practice of them.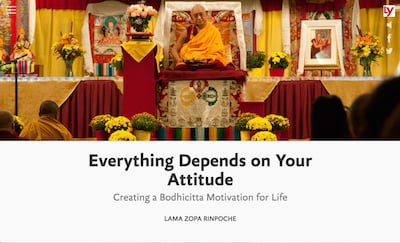 This new series will publish a new multimedia title each month, beginning this month with Everything Depends On Your Attitude. This first title features Rinpoche's introductory teachings on the bodhicitta motivation enhanced by video and images from the original 2009 Light of the Path teachings and supplemented by other historical assets from Archive resources and beyond.
By weaving Archive resources together in this way we hope to provide the means for you to deepen your experience of the teachings—the next best thing to having attended the teachings in person.
These multimedia titles were created by Bodhisattva Attitude editor Ven. Sarah Thresher and epublishing manager Megan Evart. Our special thanks go to lamrim.com's Roy Harvey, who offered his expertise on the title's layout, video excerpts, images and recorded meditations.
This new Bodhisattva Attitude multimedia series adds to our growing collection of multimedia titles, such as Lama Yeshe's Three Principal Aspects of the Path and Lama Zopa Rinpoche's The Merely Imputed I. All LYWA Multimedia titles are freely available to everyone to explore at multimedia.lamayeshe.com. We would love to hear what you think and welcome your feedback and suggestions for improvements at ebooks@lamayeshe.com
Everyone's work at the Archive contributes to this presentation. From recording to archiving to transcribing and checking, through editing, design, layout and publishing, these multimedia presentations represent the work of almost every LYWA staff member and volunteer, along with supporters like you, who join us in bringing these precious teachings to the world.
New Video to Share
In recent months we have made great strides in digitizing and cataloguing the Archive's historic video collection. Over the years we have received video in many different formats, from tapes to DVDs to digital files, and we have been working hard to digitize and add every piece of video we have ever received to the Archive. Based on this work the archival digital video collection is nearing 100 teaching events, ranging from the early 1970s through the early 2000s.
Below is a taste of some of this amazing video. We have just posted excerpts from Lama Zopa Rinpoche's teachings given in Malaysia in 2006 from a workshop titled "The Power of Compassion." In this first excerpt, Rinpoche discusses the best attitude for us to have at work. And we look forward to sharing more excerpts and their associated transcripts with you very soon.
Please look forward to increasing amounts of archival video becoming available on our website, Youtube channel and of course integrated into our upcoming multimedia titles.
Rejoice in our Work Together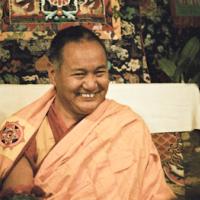 We recently received some wonderful praise from an FPMT student who first met the teachings in the early 70s:
"Thank you so much for the amazing work that is done at the LYWA. I am constantly impressed at the range of material, the resources and the quality of content. I am sure that this would have made Lama [Yeshe] very happy. So much of what I see at LYWA matches my, quite imperfect, understanding of what Lama hoped for from his organization, a kind of Dharma Ocean that would allow people of all sorts and dispositions to explore the teachings and to benefit from them. Anything from getting their feet wet to diving right in, as it were. So if my check can contribute to supporting the goals of my teachers and benefiting beings…this will be due to the good work that you and all the folks supporting LYWA have done."
This is an exciting time at LYWA and we invite you to join us in advancing this incredibly beneficial work. All of the pieces are coming together due to the generosity of you, our supporters, and because of the hard work and vision of LYWA staff. Everything is in place and we are now poised to take advantage of the latest digital means for making these precious teachings available to everyone in all ways possible.
We hope that you will consider making a donation towards our annual Year-End appeal for 2015. Your show of support at this time is extremely important to the mission of the Archive as it enables us to end the year on a solid financial footing and to advance our work into the new year more smoothly.
Please know how much we appreciate your support of the Archive and rejoice together as we continue to bring these precious teachings to the world.
Much love,




Nick Ribush
Director
---
LAMA YESHE WISDOM ARCHIVE 2014 YEAR END APPEAL
Please support our work for the coming year and join us in spreading the Dharma to all beings everywhere.
CLICK HERE TO DONATE and thank you so much!
Rejoicing in Our Accomplishments During 2014
We are happy to report that 2014 was a very successful year for fulfilling our mission of bringing you the teachings of Lama Yeshe, Lama Zopa Rinpoche and other great lamas of our time.
Ebooks and Multimedia Ebooks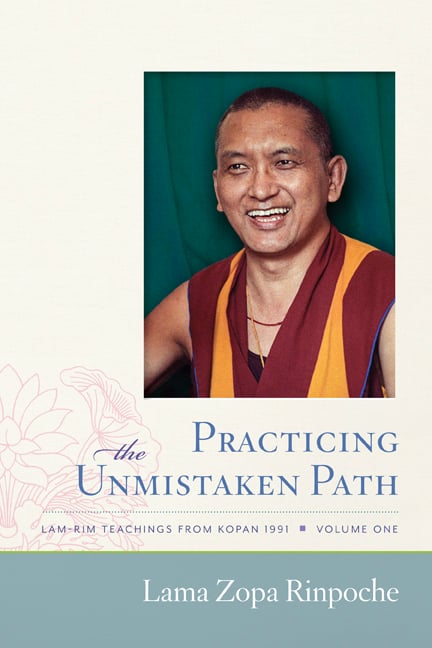 It's incredible how the Lamas' teachings reach thousands of readers every month through our ebooks. And this year we launched our first ebook-only series, Lama Zopa Rinpoche's Lam-Rim Teachings from the 24th Kopan Meditation Course, 1991, with the first volume of the series, Practicing the Unmistaken Path. The second volume will be coming out very soon.
We also made our first multimedia offerings available this year as ebooks that complement the teachings with audio, video, images and other material to provide you with extensive and varied explorations into a topic. You can experience Rinpoche's teachings on emptiness and Lama Yeshe's lam-rim teachings from 1975 through reading, listening, and viewing video and images. The books are available through iTunes or Inkling for all kinds of mobile devices.
This year we also republished three books in ebook format from Amitabha Buddhist Center's collection: teachings from Venerable Lama Ribur Rinpoche on bodhicitta, Khensur Rinpoche Lama Lhundrup Rigsel's commentary on the 21 Taras, and Dharma reflections by Khen Rinpoche Geshe Thubten Chonyi.
The entire LYWA book collection has been updated and optimized for ebook viewing and is available on Amazon, iTunes, Google Play Store, Barnes and Noble, Kobo, Smashwords and more. Each month we distribute more than 1500 copies of our ebooks through these platforms.
This year we are also happy to announce that the LYWA collection is now available on ebook subscription services Oyster and Scribd, as well as through your local library via Overdrive.
New Teachings and Advice on the LYWA Website 
Over the past year the collection of teachings and advice freely available on our website has grown by leaps and bounds. For example in 2014 we added dozens of new teachings by Lama Zopa Rinpoche and Lama Yeshe, as well as commentaries, prayers and short texts and practices.

Lama Zopa Rinpoche's Online Advice Book continues to grow as well, with many new advices posted every month. There are now over 1,500 advices on all manner of topics, from contemporary issues to detailed practice advice.
And this year the Archive website reached more people than ever before. The number of visitors visiting the site has steadily grown with now more than 50,000 unique visitors every month from dozens of countries all over the world.
As you might imagine, at this point our current website is bursting at the seams! So this year we have also been working on a complete website redesign to make it easier for you to find the Dharma you desire. Keep an eye out for the unveiling of the new LamaYeshe.com coming in 2015!
YouTube and Social Media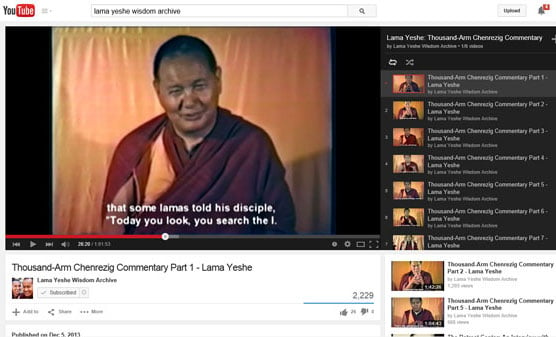 We have also been adding archival video to our YouTube channel regularly, making these precious moments from the Lamas freely available to all and posting videos that most people have never even seen before! We have also begun a project to convert all the video we have received over the years into digital format to enable us to continue to bring you even more of this precious archival video on the LYWA YouTube channel.
This past year we also saw incredible growth in connecting with students and practitioners throughout the social media communities. More than 30,000 folks are now following us through Facebook, Twitter, and Google Plus and benefiting every day by contemplating and discussing quotes from the lamas, viewing current and archival images and reading updates about related Dharma projects.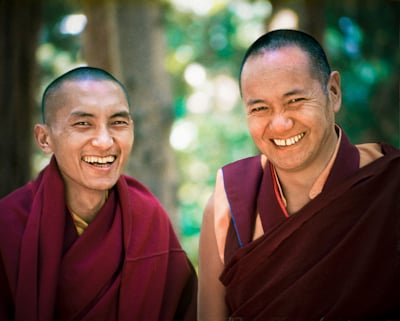 Thank You!
We could not accomplish our work without each one of you. Together we bring the precious Dharma to tens of thousands of people every month. Our website remains a rich resource for research and study. Supporters like you are our partners in this amazing work to benefit all beings and bring peace to the entire world.
Please donate to LYWA today. We greatly appreciate your support as you continue to partner with us in this amazing and beneficial work.
Your support at any level is always very much appreciated. For those who can offer US$1,500 or more, we will send you a very special gift.
As many of you have seen, our friend Lisa Sawlit painted a spectacular portrait of His Holiness the Dalai Lama, and over the past year or so she has kindly allowed us to send prints of the portrait to LYWA supporters. Recently, she produced a limited edition of large-sized prints, 36" x 22" (91.5 x 56 cm.) in size, which have been numbered, signed and sealed by the artist. The print was appraised by a Newbury Street art dealer at $1,500.
Your US$1,500 will also allow you to become a Member of LYWA, with all the amazing benefits that membership brings, including access to the entire LYWA library in digital format.
Donors of $1,000 or more will not only become full LYWA members but will also receive an 11 x 14 matted print of Lisa Sawlit's portrait of His Holiness the Dalai Lama or you can choose any one of the images in our special donors' gallery.
Those who can offer $500 or more will receive an 8x10 print of your choice from our special donors' gallery, in an 11x14 mat.
For your gift of $100 or more, we will send you a 5x7 laminated print of Lama Yeshe and Lama Zopa Rinpoche together, like the one featured above.
And, all donors of $50 or more may also choose to receive any of our free books in print or any of our publications as an ebook.
Please make your donation today! We appreciate your support of the Archive so much and rejoice together as we continue to bring these precious teachings to the world.
Much love,



Nick Ribush
Director