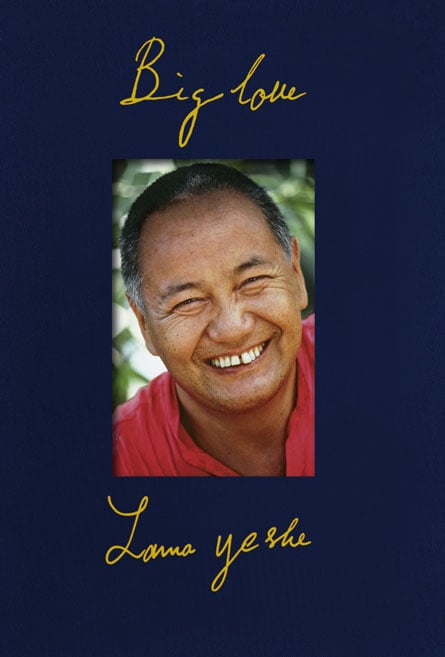 We are now planning a publication date of early 2020 for Big Love, the official, authorized biography of Lama Yeshe. This monumental work is expected to cost around $100,000 to design and print. Your contributions to this great project are much appreciated!
To donate any amount to Big Love, simply type the desired amount in the QTY box and click Add to Cart. (Whole numbers only please, no decimals.)
Donors of $250 or more will receive the books for free.
Please don't feel you have to give a large amount (although of course you are welcome to do so!) Donate what you feel comfortable with—it is just important that you are involved. Better thousands of people giving a small amount and making this auspicious connection than one person paying for the entire project. Thank you so much!
Big Love will make a significant contribution to the history of Tibetan Buddhism in the West. It contains personal stories of the lamas and the students who learned, lived and traveled with them, as well as more than 1,500 photos dating back to the 1960s. The book will be two volumes of 700 pages each, with many glorious photos that have been collected from Lama's students all over the world. If you would like to read drafts of the early chapters, please go here.