Teachings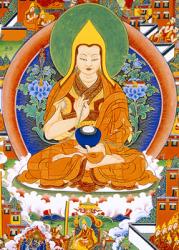 By Kyabje Lama Zopa Rinpoche in Tushita Meditation Centre, Dharamsala, India 1986
A commentary on Lama Tsongkhapa Guru Yoga practice, by Lama Zopa Rinpoche.
Chapters:
2. The Benefits of Ganden Lha Gyäma Practice •
4. Seeing the Guru as Buddha •
7. Refuge in the Three Jewels •
8. The Preliminary Practices from Jorchö •
9. Ganden Lha Gyäma: Part 1 •
10. Ganden Lha Gyäma: Part 2 •
13. Water Bowl Offerings •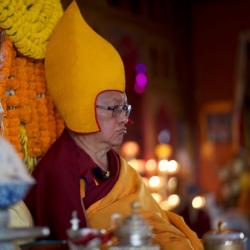 By Kyabje Lama Zopa Rinpoche in North Carolina, USA
This multimedia series is based on teachings by Lama Zopa Rinpoche at the Light of the Path retreat in 2009. The format includes transcripts, audio, video and images.
Chapters:
Guru Puja is the Heart Practice: About the Series •
The Importance of Practicing Guru Puja •
An Introduction to the Chanting Lineage of the Guru Puja •
The Seven-Limb Practice •
Making Requests to the Gurus •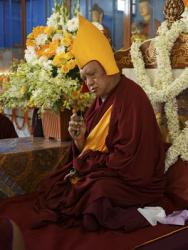 By Kyabje Lama Zopa Rinpoche in Brisbane, Australia
A short teaching on Lama Chöpa (Guru Puja), an essential guru yoga practice