Teachings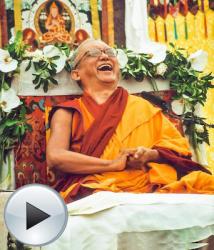 By Kyabje Lama Zopa Rinpoche in Institut Vajra Yogini, Marzens, France
In this video extract, Lama Zopa Rinpoche explains that everything comes from karma, so we can create suffering or happiness, enlightenment or hell.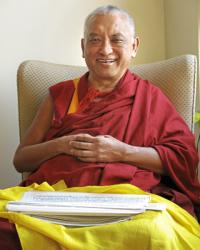 Lama Zopa Rinpoche's Online Advice Book
Advice on karma, including how to create good karma and avoid nonvirtue.
Accepting Karma •

Many Obstacles Due to Karma •

Karma of a Group is More Powerful •

Everything is Produced by Karma •

Result of Past Karma •

Karma and Its Results •

Good Karma of Caring For Animals •

Karma is Definite •

Think of the Kindness of Sentient Beings •

The Karma of Harming Others •

Treat Others Peacefully, Be a Good Example to the World •

It Is Best to Live in Morality •

The Power of Dharma Practice •

Happiness Comes from Cherishing Others •

The Merit Will Run Out •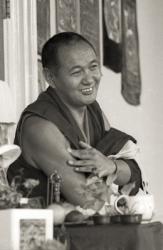 By Lama Thubten Yeshe in Cumbria, England
In this teaching Lama Yeshe discusses the fundamentals of karma, the actions of body, speech and mind.