Teachings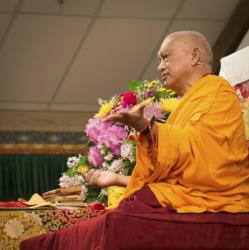 By Kyabje Lama Zopa Rinpoche in Gyalwa Gyatso Center, San Jose, California
In this unedited excerpt, Rinpoche encourages us to take advantage of this precious and rare opportunity to study the profound meaning of emptiness.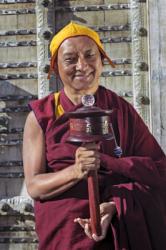 By Kyabje Lama Zopa Rinpoche in Tara Institute, Melbourne, Australia
A two-day seminar in which Rinpoche teaches on emptiness, compassion, guru devotion and other topics.
Chapters:
We are Extremely Fortunate •
Meditation on Emptiness •
Ego Wants So Many Things •
You Have Time to Get It Done •
By Kyabje Lama Zopa Rinpoche in Singapore
We have the potential to be totally free from the suffering of samsara and its cause, delusion and karma.
Chapters:
We Will Keep Meeting Again and Again Until We Are Free From Samsara •