Teachings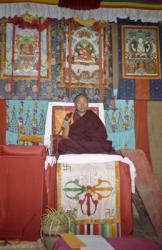 By Lama Thubten Yeshe in Kopan Monastery, Nepal
"The best Dharma practice, the most perfect, most substantial, is without doubt the practice of bodhicitta." – Lama Yeshe
Chapters:
Bodhicitta: The Perfection of Dharma •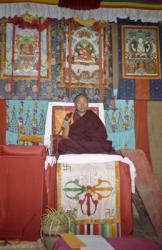 By Lama Thubten Yeshe in Kopan Monastery, Kathmandu, Nepal
A teaching by Lama Yeshe on refuge, the five lay precepts, the bodhisattva vows and more. This was one of Lama's last teachings before he passed away.
By Lama Thubten Yeshe, Kyabje Lama Zopa Rinpoche in various locations
A small collection of talks by Lama Yeshe and Lama Zopa Rinpoche to their ordained students.
Chapters:
Advice for Monks and Nuns •
Advice for Monks and Nuns: Editor's Introduction •
Chapter One: The First Talk - Lama Yeshe •
Chapter Two: The Advantages of Monastic Life (Part I) - Lama Yeshe •
Chapter Three: The Advantages of Monastic Life (Part II) - Lama Yeshe •
Chapter Four: The Benefits of Being Ordained - Lama Zopa Rinpoche •
Chapter Five: A Life Well Lived - Lama Zopa Rinpoche •