Teachings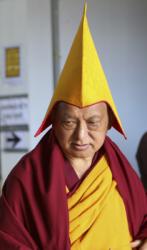 By Kyabje Lama Zopa Rinpoche in Bendigo, Australia
Lama Zopa Rinpoche gave these instructions on how to think during the section on rejoicing in Lama Chöpa at a retreat held in Bendigo, Australia.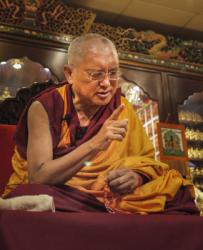 By Kyabje Lama Zopa Rinpoche
In this teaching Lama Zopa Rinpoche advises that rejoicing is a simple way to achieve enlightenment. Rinpoche says rejoicing is a genuine feeling of happiness and joy, appreciating one's own qualities and those of others.