Teachings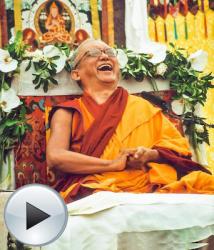 By Kyabje Lama Zopa Rinpoche in Instituto Lama Tsong Khapa, Pomaia, Italy
In this video, Lama Zopa Rinpoche explains the benefits of offering to holy objects. Even a small offering to the Buddha creates the cause for ultimate happiness, due to the power of the object.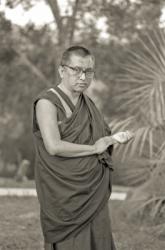 By Kyabje Lama Zopa Rinpoche in Katoomba, Australia
Lama Zopa Rinpoche discusses the direct and indirect benefits for all sentient beings that will result of the construction of a large Maitreya statue.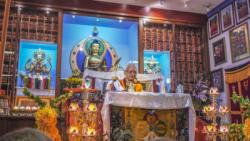 By Kyabje Lama Zopa Rinpoche in Singapore
A speech by Lama Zopa Rinpoche at the opening of a new building for Amitabha Buddhist Centre, Singapore.