Teachings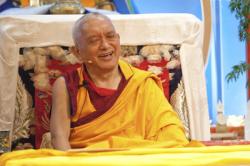 By Kyabje Lama Zopa Rinpoche in Portland, Oregon, USA
In this teaching, Lama Zopa Rinpoche begins by praising Lama Yeshe's qualities as a hidden meditator with the ability to inspire people from all walks of life. Rinpoche continues with an extensive explanation of how to transform problems into happiness.
Chapters:
How to Be a Real Professional •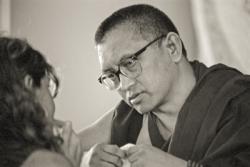 By Kyabje Lama Zopa Rinpoche in Adelaide, Australia
A teaching on the purpose of our life and how to develop a positive attitude, as well as advice on searching for the I.