Teachings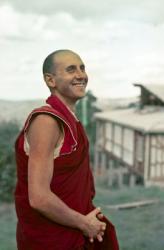 A brief overview of the path to enlightenment, as taught and followed by most of the Tibetan schools of Buddhism. This outline was written by Nicholas Ribush as the Preface for the book Teachings from Tibet.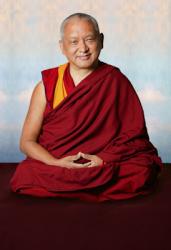 By Kyabje Lama Zopa Rinpoche in Kopan Monastery, Nepal
A teaching by Lama Zopa Rinpoche at a refuge ceremony at Kopan.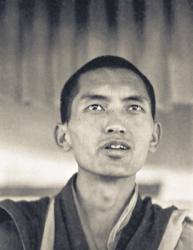 By Kyabje Lama Zopa Rinpoche in Kopan Monastery, Nepal, 1974
Transcript of teachings given by Lama Zopa Rinpoche at the 6th Kopan Course
Chapters:
Kopan Course No. 6 Index Page •
Lineage of the Mahayana Teachings •
Meditation One: Part I: Perfect Human Rebirth (Part A) •
Meditation One: Part I: Perfect Human Rebirth (Part B) •
Meditation One: Part I: Perfect Human Rebirth (Part C) •
Meditation One: Part I: Perfect Human Rebirth (Part D) •
Meditation One: Part II: Impermanence & Death •
Refuge (Part B) and Karma •
Appendix One: The Mahayana Ordination Ceremony •