Teachings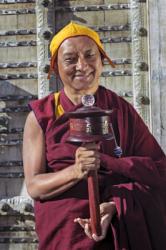 By Kyabje Lama Zopa Rinpoche in Tara Institute, Melbourne, Australia
A two-day seminar in which Rinpoche teaches on emptiness, compassion, guru devotion and other topics.
Chapters:
We are Extremely Fortunate •
Meditation on Emptiness •
Ego Wants So Many Things •
You Have Time to Get It Done •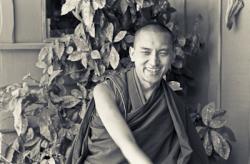 By Kyabje Lama Zopa Rinpoche in Genting View Resort, Malaysia
Lama Zopa Rinpoche gave this teaching in Malaysia, 10-13 April 1997.
Chapters:
Purpose of Life; Awareness of Impermanence and Death •
Oral Transmission of the Vajrasattva Mantra and Heart Sutra •
Searching for the I; Mental Factors; Subtle Mind •
Four Proofs of Reincarnation •
The Influence of Past Karma; Suffering Results of the Ten Non-Virtues •
The Benefits of Living In Vows •
The Importance of Lam-rim In Daily Life •
Training the Mind in Lam-rim; Bodhicitta •
Questions and Answers; The Good Heart is the Best Way to Help Others •
How We Are Tied to Samsara •
Benefits of Teachings on Emptiness; The Essence of Wisdom •
Merely Labelled by Mind •
Merely Labelled By Mind, continued; Heart Sutra Commentary •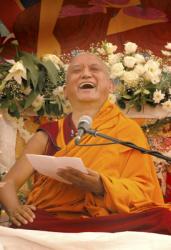 By Kyabje Lama Zopa Rinpoche in Barcelona Spain, 2005
Rinpoche gives a partial oral transmission of the Golden Light Sutra and teaches extensively on emptiness and other topics, including how to achieve happiness, why we need compassion and karma.
Chapters:
Day One Part One : Happiness for Oneself and Others •
Day One Part Two : Compassion and the Good Heart •
Day One Part Three : Oral Transmission Begins •
Day Two Part One : The Merely Labeled "I" •
Day Two Part Two: The Object to be Refuted •
Day Two Part Three : This Precious Human Body •
Day Three Part One : How Karma Works and Meditation on Emptiness •
Day Three Part Two : Meditation on Emptiness and Refuge •