UPDATE: June 1, 2020
Dear friends of LYWA,
We are happy to report that shipments of Big Love have now arrived at our global distribution points, and others are in transit and due to arrive soon.
Eager readers in Australia, New Zealand, Singapore, the United States, Canada and elsewhere have received their copies; the shipment has arrived in the UK and will arrive at Jamyang Centre, London, on June 2; and the shipment to Institut Vajra Yogini, France, for pan-European distribution is still en route.
Shipments to countries other than those mentioned above will be handled by LYWA staff in the US. Note that mail service to other countries from the US has been very slow, so we expect these shipments will take some time to arrive at their destination.
Update for customers in Australia: We have arranged for another bulk shipment to Australia, arriving June 1, and are offering a discounted shipping rate. Your order will be shipped in early June.
If you have recently moved, or if you are not at home at this time to receive the book, please respond to this email to let us know. The COVID-19 pandemic has changed many people's plans, so please do let us know if you are not where you expected to be!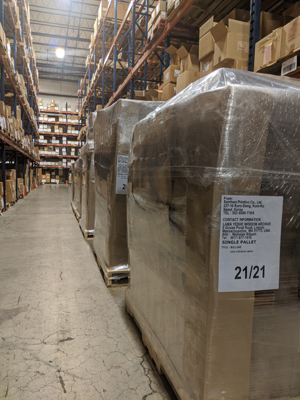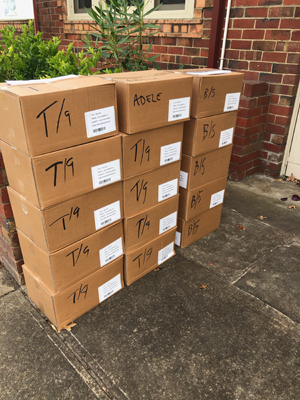 And, finally, when you do receive the book, please let us know what you think! It helps us to spread the word about this amazing publication. Recipients wrote:
Adele and others have made this such interesting, happy and holy. PERFECT, like Lama Yeshe himself.
I can't put down!
Fabulous. I've never read a book like it, but I'm still on the first book.
My gratitude to Adele and everyone else who made this as happy and holy as Lama himself, knows no bounds.
The photos and maps alone, are incredible. I'm not one to rave over much, but wow!
We invite you to visit our new Big Love Resources page to find links to excerpts from the book, a Mandala magazine article by Laura Miller, a special image gallery of rare photos, Adele Hulse's dramatic readings on the LYWA YouTube Channel and a short video, The Big Love of Lama Yeshe, offering an overview of this historic publication.
Please read on for another new excerpt from the book. Thank you all for your continued interest and support of the Archive's work, sharing the precious teachings of Lama Yeshe and Lama Zopa Rinpoche with everyone around the world.
Much love

Nick Ribush
Director
---
Excerpt from Big Love
From Chapter 4, 1959-66: Refugee Life in India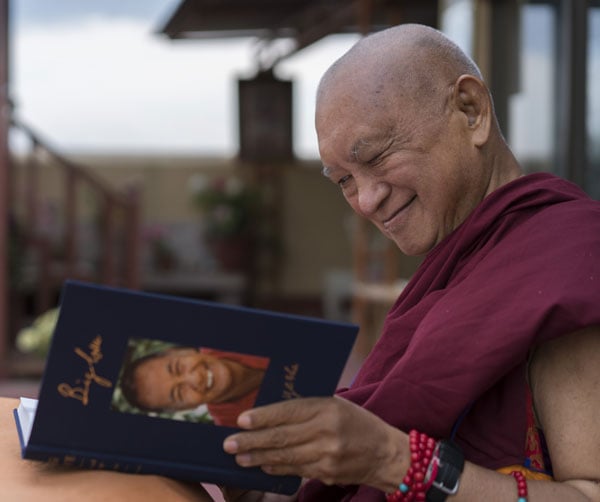 Some time after settling in Buxa, Thubten Yeshe, the model student, suddenly developed some unusual ideas. Later, he explained, "In Tibet I was educated in philosophy and had done much study but there had been very little time for me to digest it all. When I got to Buxa I decided I wanted to isolate myself, to do more retreat. For nearly five years, I only did retreat. I didn't engage in study anymore because I thought life was just too short. I thought, 'Now I am in this unknown place and maybe in a few months I too will vanish!'
"My friends noticed that I no longer attended classes. They begged me to continue my studies but I told them I was not interested. They were so shocked! They said I was making a mistake, but they never thought I was being lazy. Jampa Gyatso and others in my class would come to my room and ask me to give up retreat but retreat felt right for me. No one else could know my needs. In the dormitory we were bed by bed and people wanted to talk and talk. Sometimes I felt like I was suffocating there. Sometimes I even went outside into the jungle.
"Actually, in most of my big decisions my friends have always advised the opposite to what I wanted to do. I guess I am stubborn, or skeptical. But I also feel I have some intuitive intellectual understanding. In my thoughts I feel certain, clean clear. I had no regrets or guilt about my decision, but it was a revolutionary thing to give up study just like that. But if, after checking up, I feel something is one hundred percent right, then nothing can stop me. That is my character. It's not at all that I chose an easier way of life. So I just dropped out."
By this time Thubten Yeshe's class was beginning to study the Vinaya, the rules of monastic discipline. It was a most unorthodox step for a monk trained in orthodoxy since the age of six to skip the Vinaya studies. In the room next to his, a young monk loudly recited the Vinaya text every night while Thubten Yeshe listened, thinking deeply on its meaning.
Excerpted from Big Love: The Life and Teachings of Lama Yeshe, available to order now on our website.