Teachings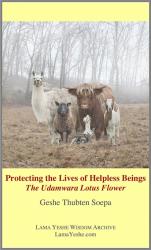 By Geshe Thubten Soepa in 1995 and 2005
A "must-read" for all Buddhists, this text presents a detailed discussion in support of vegetarianism and animal welfare.  Now available as an ebook.
Chapters:
Protecting the Lives of Helpless Beings •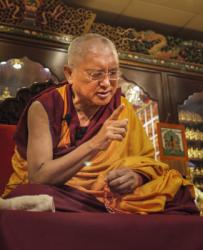 By Kyabje Lama Zopa Rinpoche in Institut Vajra Yogini, France
Rinpoche responds to a question about FPMT promoting a policy of veganism.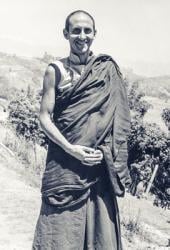 Dr. Nicholas Ribush discusses the benefits of being vegan.