Teachings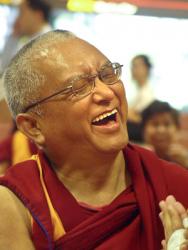 By Kyabje Lama Zopa Rinpoche in Shakyamuni Center, Taichung, Taiwan
These teachings include a history of the Maitreya project, as well as a commentary and oral transmission of the Namgyalma, Stainless Pinnacle and other mantras
Chapters:
History of Maitreya Project •
Namgyalma mantra, Stainless Pinnacle mantra - lungs •
Stainless Pinnacle mantra lung continued; Benefits of building stupas •
Dedications, thanks and advice •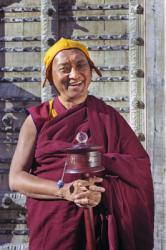 By Kyabje Lama Zopa Rinpoche in Madison, Wisconsin, 2000
An excerpt from Lama Zopa Rinpoche's invitation to join the 100 Million Mani retreat. Includes a recording of Rinpoche chanting OM MANI PADME HUM.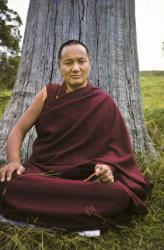 By Lama Thubten Yeshe in Melbourne, Australia 1975
The audio recording and transcript for Chapter Three of "Ego, Attachment and Liberation."