Teachings at Amitabha and White Tara Initiations and Retreat (Audio and Unedited Transcripts)
Teachings at Amitabha and White Tara Initiations and Retreat
Teachings at Amitabha and White Tara Initiations and Retreat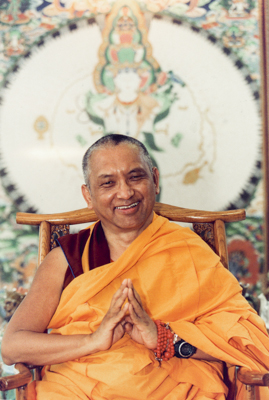 Lama Zopa Rinpoche gave these teachings during Amitabha and White Tara initiations and a White Tara retreat at Shakyamuni Center, Taichung, Taiwan in February 2007.

The teachings include lung (oral transmission) of the Amitayus mantra and the long-life sutra.

The teaching was being translated into Chinese and while we have edited those sections out, you may still occasionally hear the Chinese interpreter's voice in the background.

Click on the links above to listen to each section and read along with the unedited transcript.