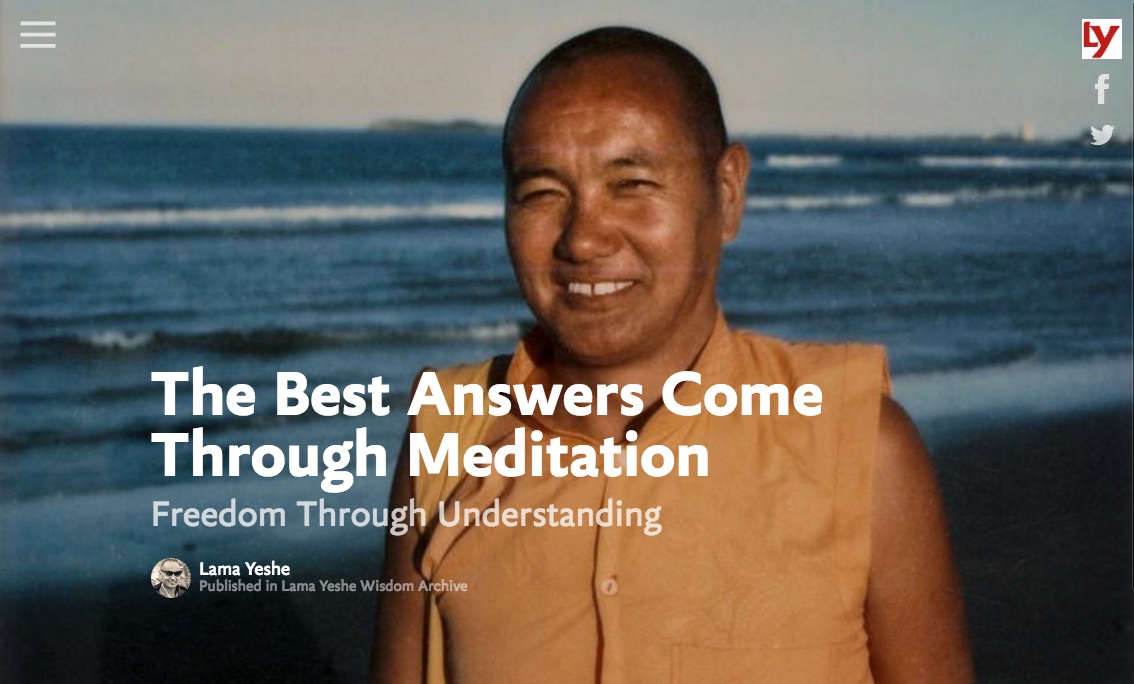 Meditation is really worthwhile; it gives you the answers you want. Meditation is the real personal computer. Answers you discover for yourself through meditation are much more meaningful, much deeper, than those you get from somebody else's replies to your questions.
- Lama Yeshe
In this multimedia presentation from LYWA's Freedom Through Understanding series, Lama Yeshe calls upon us to turn intellectual knowledge into living reality through meditation. Lama then graciously answers questions from students on a variety of topics including the karma of being born female, how to manage the negative mind once it is recognized, what meditations to do upon waking and before sleep and the reasons we must dedicate the merit of our actions.
This multimedia title is a presentation of Chapter Eleven from the book Freedom Through Understanding.
Click here to experience The Best Answers Come Through Meditation